On Sunday, Vladimir Putin discussed by telephone with French President Emmanuel Macron and the Acting President. German Chancellor Angela Merkel's situation in the Syrian Eastern Gute, transfers
RIA News
message of the Kremlin press service.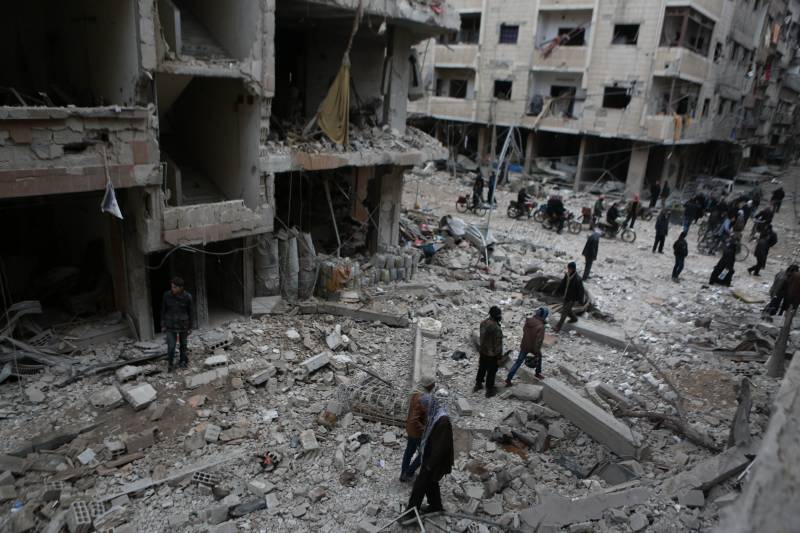 Today (February 25) a telephone conversation took place between President of the Russian Federation Vladimir Putin and President of the French Republic Emmanuel Macron and Acting Federal Chancellor of the Federal Republic of Germany Angeli Merkel,
says release.
It is emphasized that during the conversation, "the Syrian perspective was discussed - in the context of the development of the situation in Eastern Ghouta and ensuring humanitarian access to this and other regions of Syria".
"It was expressed that thanks to the joint constructive work, the resolution of the UN Security Council 24 was agreed and adopted by February 2401. The importance of continuing the common efforts in the interests of the full and early implementation of the provisions of the resolution was noted, "the report says.
Putin informed the interlocutors "about the practical steps being taken by the Russian side to evacuate civilians, deliver humanitarian supplies and provide medical assistance to the affected population in Syria."
At the same time, special attention was paid to the fact that the suspension of hostilities does not apply to operations against terrorist groups,
added to the press service.
In addition, "an agreement was reached on enhancing the exchange of information through various channels on the situation in Syria."
Recall yesterday the UN Security Council adopted a resolution that requires all parties to "immediately end the clashes" in Syria for at least 30 days and ensure the unimpeded delivery of humanitarian aid and the evacuation of seriously ill and wounded people.