Head of the Republic of Crimea Sergey Aksenov believes that the best way to establish a dialogue between Ukraine and the Russian peninsula is "word of mouth", reports
RIA News
.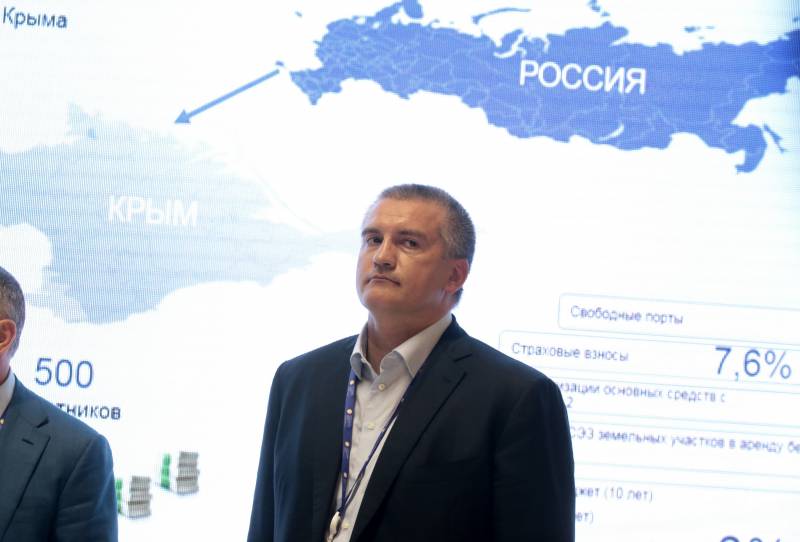 There is (word of mouth) the best means of communication today. As you see, the media are persecuted in Ukraine, despite the fact that they declare that they (Ukraine) are a democratic state. As a tool, of course, the Internet and the possibility visit Crimea including
Aksenov said in an interview with the program "Results of the Week" on NTV channel.
According to the head of the region, up to half a million tourists come to Crimea every year from Ukraine.
All positive changes in the republic are the achievements of the last four years,
stressed Aksenov.
To the question about the personal sanctions of the West against him, the head of the Crimea answered:
I damn well! Let them put any sanctions there, it just does not interest me. Absolutely ridiculous measures, it does not scare us, I do not know why they do it. In my opinion, and these sanctions will go away, they are unpromising. And Ukraine ... let Ukrainian politicians be faster, officials think about establishing a common language with the country's leadership. I wish them to realize that it is necessary to take into account the interests of their country.
According to his owls, in the USA "they understand better than others that Ukraine cannot afford to return the Crimea by military means," nevertheless, they "will conduct destructive work in terms of destabilizing the situation".
Attempts they are, pushing the Americans, of course. But you understand that the level of patriotism today among the residents of Ukraine, who are being pushed into war with former fellow citizens, is absolutely close to zero ... Most opinion polls that carry out various services in Ukraine say that the overwhelming majority are in favor of ending the conflict at any price. Including in the Donbass, in the Crimea. There, more than 60 percent are expressed, that already everything, once gone, so gone, and let's put an end to this,
concluded Sergey Aksenov.