A number of groups of the armed Syrian opposition in Eastern Ghouta announced their consent to submit to the UN demand and temporarily cease hostilities, reports
TASS
.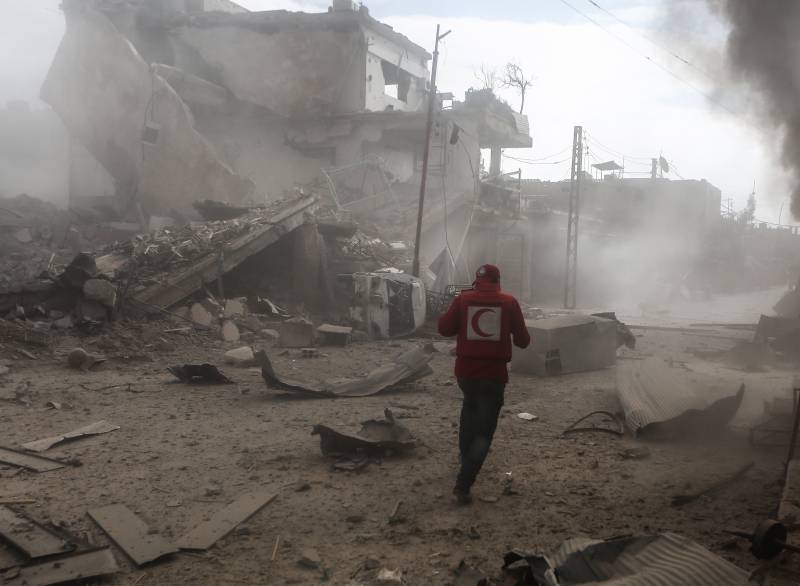 The document emphasizes that the detachments will observe the truce "in order to speedily deliver international humanitarian aid to the victims of the hostilities in East Guta."
Also, the readiness of the cease-fire in Afrin was declared by the leadership of the Syrian Democratic Forces (SDF). In this case, the formation reserves the right to retaliate against the pro-Turkish forces as self-defense.
Recall, on Saturday, the UN Security Council adopted a resolution that requires all parties to the conflict in the SAR to "immediately end the clashes" for at least 30 days and allow unhindered delivery of humanitarian aid to the population, as well as evacuation of the sick and wounded.
"We declare our readiness to comply with the UN Security Council resolution on the cessation of hostilities against all enemies, while retaining the right to strike back in the context of legitimate self-defense in the event of any aggression by the Turkish army and its allied groups in Afrin," the SDF said.
The Kurds also called on the rest of the warring factions to follow their example and support the ceasefire. In addition, they pledged to "ensure access by UN delegations to the affected areas of Afrin for the provision of humanitarian and medical assistance and the fixation of destruction".