The Italian bank Intesa (part of the Intesa Sanpaolo group) is ready to take part in the financing of the Nord Stream 2 project, but only if the sanctions do not interfere, does
RIA News
statement of the chairman of the board of directors of the bank Antonio Fallico.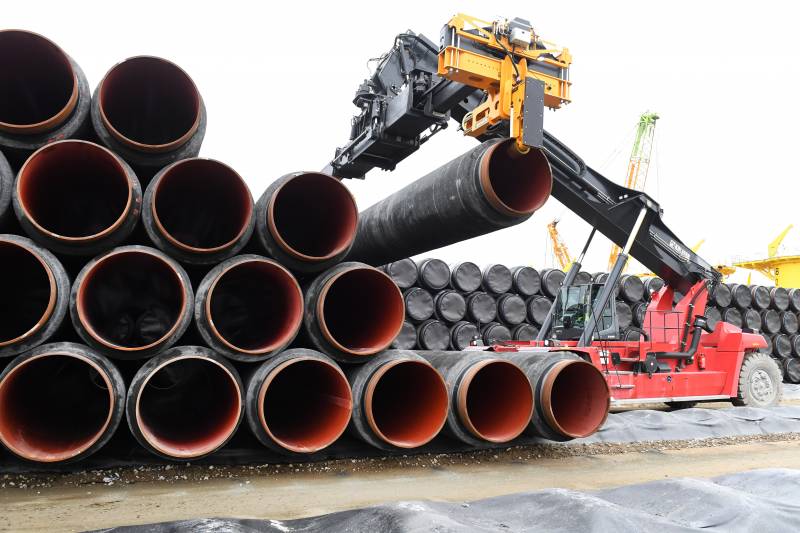 We are waiting for the decision of the European Commission on this issue. While it is for various reasons not accepted. If the decision is positive, I mean the non-proliferation of sanctions on this project, Intesa Sanpaolo is ready to participate in it. If the decision is negative, but we hope that this does not happen, then the bank will not be able to figure in the project, like many other potential participants,
said Fallico to the agency.
According to him, clarity on this issue should appear in the near future.
In any case, after the presidential elections in Russia, this should become clear,
added the head of the institution.
Naturally, we can only finance those business segments that are not subject to sanctions. I very much hope that the heads of Germany and France have already understood that such restrictions are directed not only against the Russian Federation, but also against Europe. If "North Stream-2" is blocked by US sanctions, the EU economy will suffer heavy losses,
he noted.
Recall, the project "Nord Stream-2" involves the construction of two gas lines with a total capacity of 55 billion cubic meters of gas per year from the coast of the Russian Federation through the Baltic Sea to Germany.