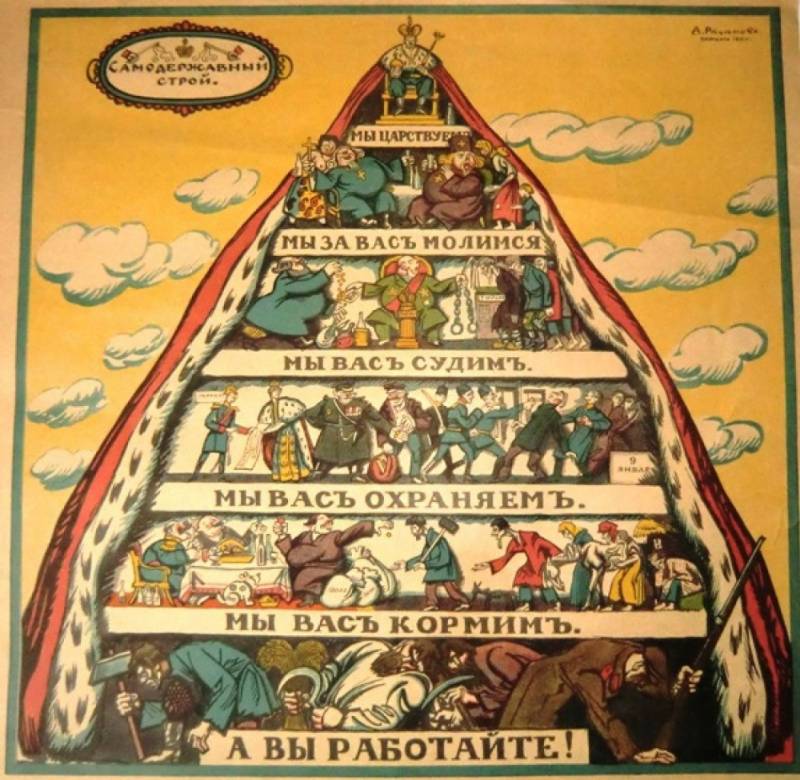 The cult of personality is such a thing, without which there is no way in Russia. Historically. There must be a kind king-father, father-benefactor of all Russia, and vile boyars. Must be the object of worship.
Actually, with those who say that in modern Russia there is a cult of Putin's personality, I don't want to argue. As they say, there would be a Person, and a cult ... Well, if without it without it, it means nothing.
We must pray to somebody — well, well ...
Another question, when there is HE, the king, the leader, the president, somehow, is not the point. The essence is in the cleanliness of the image of HIS, integrity, and so on. The object of faith and worship should be just that. Honest, clean, incorruptible. Able to leave behind a mighty empire, darned uniform and a pair of worn boots.
And, not least, he has the right to be under jurisdiction. Not criticized and non-negotiable. He can devote films, paintings, name his avenues (even in life) and so on.
This is normal. We understand that, since the cult of personality for Russia is a common occurrence, then all of the above is normal.
But what if at the lower levels they also want to be no worse?
Not in terms of work, patriotism, integrity, honesty and other things. Unfortunately not. But just the lack of jurisdiction and immunity - is highly desirable.
The president is understandable. Deputies - it is clear. The rest where?
And it didn't start everything yesterday, much earlier. It's just that the last time of obscurantism is taking on an absolutely vulgar scale.
As examples, let's start with those that are three letters. MIA, FSB and others.
The fact that our police were almost the most defenseless, 10 years ago, only the lazy did not speak. Okay, well, the police were renamed, a new form was given, the rows were "cleaned".
However, as died in the former police, and now the police walls, and citizens die. As no responsibility for this, the police did not carry, and do not bear. Case sadistic executioners in Kazan, remember? When was the man tortured? All the killer law enforcement officers got off with a suspended time frame.
The day is today. February 22, St. Petersburg. 34-year-old detainee Ruslan Klychev "suicide" in an insulator. Although before this, in social networks, he said that he was detained for nothing. Yes, the UK filed a case. According to the article "negligence." Overlooked, you know how Klychev committed suicide.
They will probably punish the guilty. Premiums will be deprived of quarterly for sure.
Yes, and the end is something very good so come up with. Using this law, our law enforcement officers charge people behind bars only hold on. It is about resistance and threats to life.
Dozens of cases in the country. Yes, and we talked about one thing. A resident of Lipetsk Gorin FSB presses and apparently planted. For the threats. An assault team of 3 people, 2 witnesses, 2 representative of the FSB. And to all of them, one collector robbed threatened. Hitting his head against the walls, he screamed that he would be deprived of life.
And five law enforcement officers were so frightened by this that they didn't draw up a protocol, they didn't turn on the cameras, or tape recorders. Only later, when the robbed Gorin began to write complaints, amicably bleated about the threats.
But there is such confidence that Gorin will sit down.
About the courts.
Everyone probably liked the new Hochma from our authorities. Here, I'm sorry, Ukraine is resting.
"Russians! Be especially careful when passing the road! Driving drunken judges! "
Just like that, I'm sorry, hang. Not only that before the judges were regularly detained and tried to attract, now - everything. The shop is closed. The DPS officer stops the car, which is zigzagging, and from there, along with fume - the judicial ID.
All you need to take a visor and wish a happy journey. The judge is going ...
It is impossible to put pressure on the court. This judges have the right to relocate anyone.
A strange feeling develops. It turns out that those who are lucky to get into the clip of the "royal oprichina", so everything is possible. Here, even without envy, purely a statement of fact. You can steal from the budget, you can spit in the faces of everyone without exception, you can spit on the law. For, as one politician said in his time, "we are not in a year of 1937".
But already, it is a pity that it is not 37. Then no one, boldly emphasize, no one was immune from this business. Anyone could have been taken — and moreover ...
Today? And today, "that" is impossible. He works in court. And this is impossible. He is from "his". And so on.
In general, one gets the impression that the czar-father, having tasted the fruits of the work, decided that he should be pampered with the right oprichnina. Benefits and salaries - this is the little things, money for all the shaft. Look what kind of weddings roll in the Krasnodar Territory, any accountant obaldeet.
It is necessary to give the right oprichnina also such rights so that the smerds and serfs even in their thoughts do not hold it across to say or do. Not a servile thing, the power to call right.
Governors, deputies - integrity and integrity.
Prosecutors and courts - inviolability and integrity.
Mayors, deputies - immunity.
FSB, FSK, FSO, FSIN ... In short, all federal services are inviolability.
SC, Ministry of Internal Affairs - immunity, and so they do not judge.
Normal alignment? Why not?
The most interesting thing is exactly what we are going to. Leaps and bounds.
Got into the clip, and your life was a success. The main thing - not to fly out of this clip. That is not to get off so much that their own will be indignant. But this, again, isolated cases, because "we don't abandon ours."
Exaggerating? Inventing?
Far from it. Documents this year received and dumped the cart. The Internet is filled with information about the rudeness and lawlessness of the "oprichniki", ranging from the patrol traffic police and ending with the judge of the regional scale.
Well, a lot of those who mow under them. There are all kinds of "majorshi FSB", part-time wives of people pretending to play football for money.
They say we still have 6 years of stability ahead? Let's see for whom.