In Odessa, 23 February for laying flowers at the monument to the Unknown Sailor on the Walk of Fame was detained by a group of minors. This was written on Facebook by the assistant to the head of the Main Directorate of the National Police of Ukraine in the Odessa region, Ruslan Forostyak.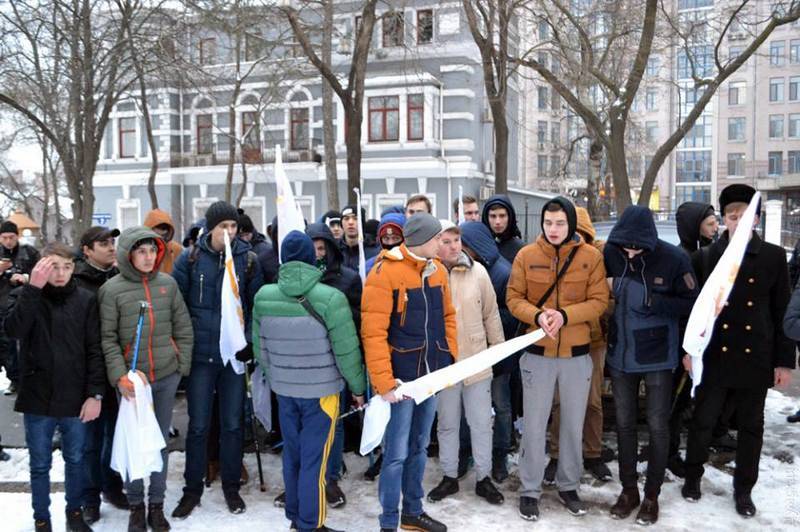 According to him, the police took the young people to the police station after she failed to establish their identities. In addition, among adolescents allegedly were "guys in balaclava".
In our anxious time, "the fact that young people could not explain the purpose of their stay in the venue of the action and name the head of the organization that provided them with paraphernalia was sufficient reason for a police response
- noted Forostyak.
Forostiak urged school leaders and parents not to let adolescents take part in "events of a dubious nature."
According to local media, some 20 people were detained. Young people during the action unfolded white flags with the words "Faith and Memory" and a picture of the Eternal Flame. In addition, they had posters praising the Soviet army, reports RIA
News