The Ministry of Foreign Affairs of Ukraine sent a protest note to Moscow because of the presidential election in Crimea on March 9th. This was praised on Twitter by the head of the Ukrainian Foreign Ministry, Pavel Klimkin. He promised all those taking part in the elections in Crimea new sanctions and the lack of polling stations in Ukraine.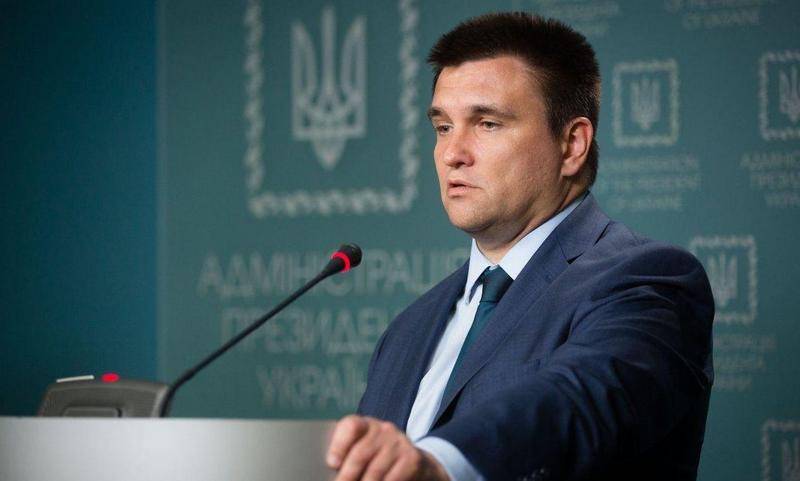 Sent a note to the Ministry of Foreign Affairs of the Russian Federation: 1. A decisive protest against the presidential elections in the occupied Crimea. 2. Warned against attempts to organize elections in the territory of the occupied Donbass. 3. They noted that there can be no elections in the diplomatic representation of the Russian Federation on the territory of Ukraine without the full fulfillment of the first two conditions
- wrote a diplomat.
In the State Duma reacted to the action of the Ukrainian authorities. Leonid Kalashnikov, head of the State Duma Committee on CIS Affairs, Eurasian Integration and Relations with Compatriots, said that a protest note addressed to Moscow by the Ukrainian Foreign Ministry in connection with the presidential elections in Crimea could be called a joke
According to one of the versions, the Norwegians began to rule Kievan Rus as a Varyag. And if they (Ukraine) now send their note forbidding to hold elections, you can probably compare with this ... Such notes are jokes ... Only at the level of foreign ministers
- Kalashnikov expressed his point of view.