Sea minesweeper of the Novorossiysk naval base of the Black Sea
fleet
"Vice Admiral Zakharyin" successfully proceeded along the Black Sea straits of the Bosphorus and Dardanelles and set about fulfilling tasks as part of the permanent formation of the Russian Navy in the Mediterranean Sea, the press service of the Southern Military District reports.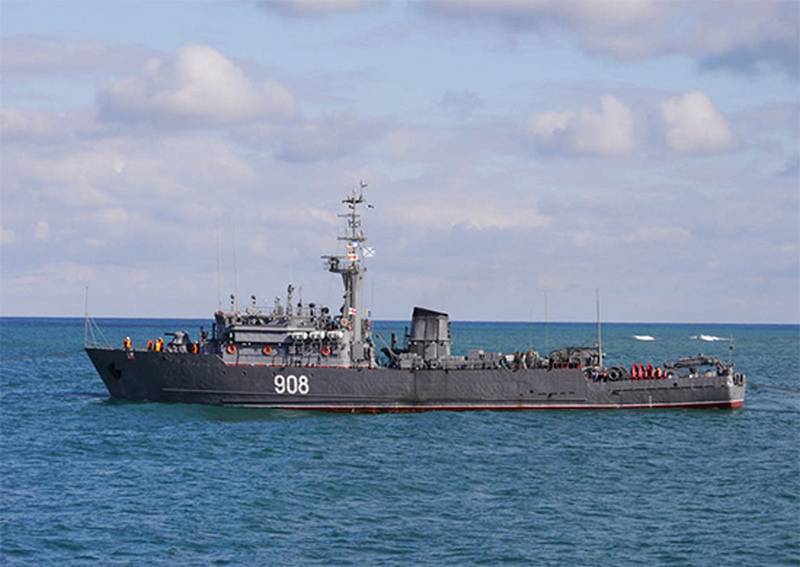 Mine ship out of February 21 base. This is the first trip of the minesweeper crew to the distant sea zone this year.
Currently, there are about 15 warships and support ships for the Black Sea Fleet in the composition of the permanent naval forces in the Mediterranean.
The minesweeper Vice Admiral Zakharyin is an anti-mine ship of the 02668 project. Displacement 852 tons, dimensions: length - 61 m, width - 10,2 m, draft - 3 m. Maximum speed: 16 nodes. Armament: 2 x 6-barrel 30-mm AK-306 artillery mounts, trawls
Crew: 68 people.