The Tanzanian vessel Sky Moon, which was detained by State Border Service of Ukraine at the end of 2016, will be handed over to the Naval Forces of Ukraine, the press service of the Ukrainian Border Agency reported on Saturday with reference to the Deputy Military Prosecutor of the Southern Region Roman Mrochko.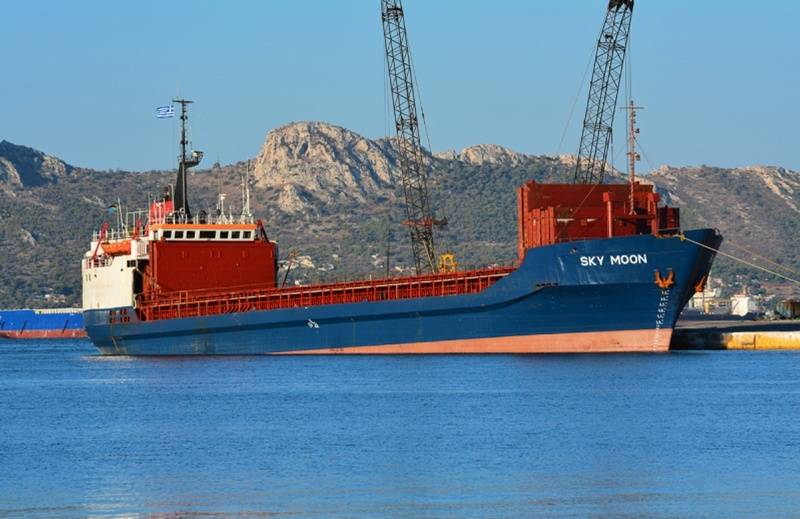 The Border Guard Service of Ukraine reminded that the ship was detained on November 10, 30 in the Ukrainian internal waters on the Danube River for violation of the procedure for entry and exit to the territory of Crimea.
The investigation found that the captain of the Sky Moon ship (flag - Tanzania), acting in preliminary agreement with the shipowner's representative, consignors and consignees, during the 2016 year, provided the ship's visits to the closed Crimean ports of Kerch, Feodosia and Sevastopol eight times.
17 March 2017 Malinovsky District Court of Odessa decided to recognize the captain as guilty, and confiscate the ship and the cargo to the income of the Ukrainian state. Apparently soon a new flagship will appear in the Ukrainian Navy.