Russia's actions against the civilian population of Syria deserve condemnation. This opinion was expressed on Friday at a joint press conference with Australian Prime Minister Malcolm Turnbull in Washington, US President Donald Trump, responding to a request for comment on the situation in Eastern Guth. At the same time, Trump added that the United States is in Syria with one goal - "to get rid of the IG *", after which they will "go home"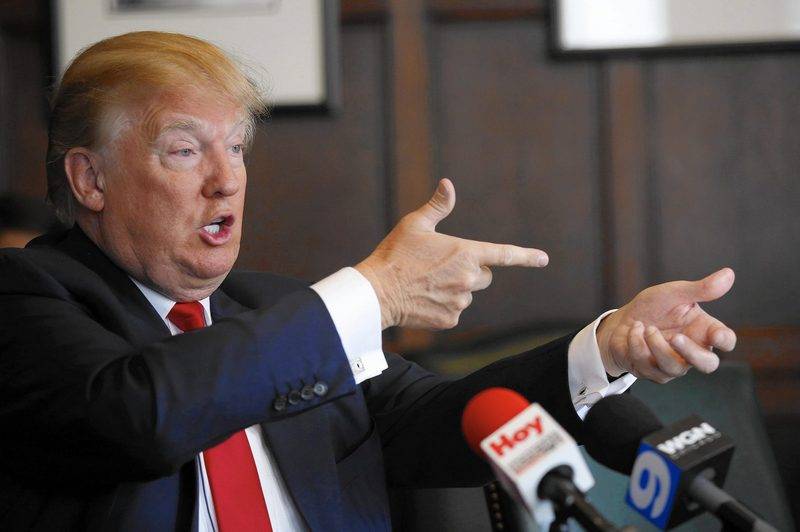 The fact that Russia and Iran and what Syria has done recently is a humanitarian disgrace. We are there for the sole purpose - to get rid of the IG * and go home. We are not there for any other reason. And basically we fulfilled our goal. But what these three countries have done to people in a short amount of time is a shame.
- said Trump
Earlier, the United States made harsh statements against Russia in connection with reports that Syrian government forces allegedly stepped up strikes against opposition forces in Eastern Ghouta. According to the State Department, about 400 civilians were killed during these attacks, which are allegedly to blame for Damascus, Moscow and Tehran.
In response, Russian Foreign Minister Sergey Lavrov pointed out that most evidence of violations of humanitarian law in Eastern Guta was provided by White Helmets, which they had not been caught in setting fakes, "which were then unwound to aggravate the situation in the context of efforts to change the regime in the capital of the SAR. " He also noted that the terrorists in Eastern Gute "bring a lot of suffering to civilians, refuse to let them out and keep them there as a human shield."
A spokesman for the Russian president, Dmitry Peskov, said that the accusations of the United States and the UN against Moscow regarding the death of civilians as a result of the bombing in the Syrian Eastern Ghouta are absolutely groundless and are not supported by any specific data. He put the responsibility for the situation in Eastern Gut on those who support the terrorists, Russia or Iran do not belong to such states, said Peskov.
Earlier, the American representative of the United States to the UN said that the United States does not exclude a strike on Syrian government forces.
IG * - the Islamic State terrorist organization (IG) is banned in Russia.