British media criticized the country's royal fleet. The Navy was criticized for the fact that Russian warships passing through the English Channel were accompanied by a helicopter and a patrol ship, reports The Telegraph.
According to experts, the lack of British
fleet
a frigate to escort Russian ships questions the Royal Navy's ability to respond to potential threats.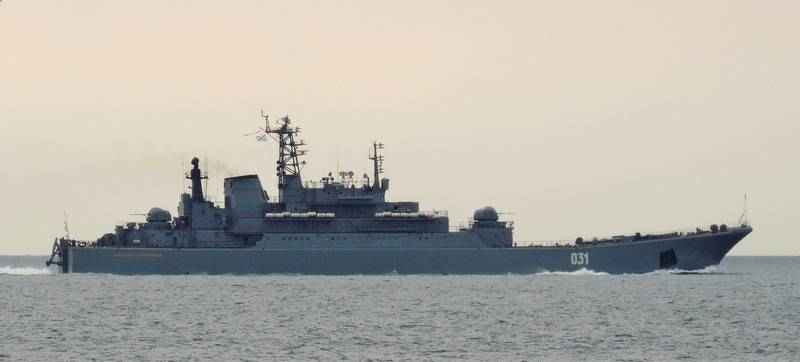 A spokesman for the British Defense Ministry in response to criticism stated:
We always use suitable vessels for these tasks, and if you look at the photos of the (Russian) flotilla, you will see that the patrol ship was the right choice for this occasion. We have at our disposal a frigate, but we do not use it every time, but when the need arises. Common sense takes over
Earlier it was reported that a Russian convoy consisting of the large landing ship Alexander Otrakovsky, the communications vessel Fedor Golovin and the tanker Yelnya proceeded through the English Channel. To escort them, Britain sent a guard ship Mersey and a Wildcat helicopter. The convoy followed to the Severomorsk base after completing tasks in the Mediterranean as part of the permanent grouping of the Russian Navy, RT reports