In the Republic of Ingushetia, a rally of many thousands was held, which was devoted to the next (74) anniversary of the deportation of the Ingush people. Similar rallies are held in the cities of Chechnya. The Ingush meeting was held at the Nine Towers memorial complex. The action was attended by representatives of the republic's leadership, including its head Yunus-Bek Yevkurov.
Interfax
cites Yevkurov's statement at the rally:
At a time when thousands of Ingush fought on the fronts of World War II, showing examples of courage, giving their lives for the sake of Victory, our people were deported to Kazakhstan and Central Asia. Even those who fought heroically against the enemy were subjected to repression. Thirteen long years of being in a foreign land in conditions of hunger, cold and not broke the spirit of the people. Huge faith, indestructible hope of returning to their homes, gave people the strength to stand.
Yunus-Bek Yevkurov:
Today we must remember this and must do our utmost so that our people will never again experience the horrors of repression. To live in peace and harmony as a single multinational family, together to resist any adversity, to be each other's support is the key to the prosperity of our Ingushetia and all of Russia.
In Ingushetia, according to the latest data, about 9 thousand people came to the rally.
Events in memory of the deportation took place in the mosques of the republic.
A statement by the head of the Chechen Republic, Ramzan Kadyrov, is given by the portal
"Chechnya today"
:
23 February 1944, Stalin did it. We were deprived of everything - our native land, our homes, which had been acquired for centuries, driven into cattle cars, taken and thrown into the Altai mountains, Kazakhstan steppes, driven into lead-zinc and uranium mines. Half of the population died of hunger, cold and epidemics. In the fact that the second half survived there is no merit of the Stalinist power. We survived thanks to true faith, strong will, courage, devotion to our native land and native mountains. The people are a warrior, the people are a hard worker, the people are a patriot called "the enemy of the people" (...) The Russian leadership has repeatedly recognized the repression against the Chechen people as the gravest crime, it brought an apology. Together with all the nations we are building a new Russia! We ask Allah that He will forever save us from new upheavals, tragedies and adversities, we ask for sending peace and stability to all of Russia.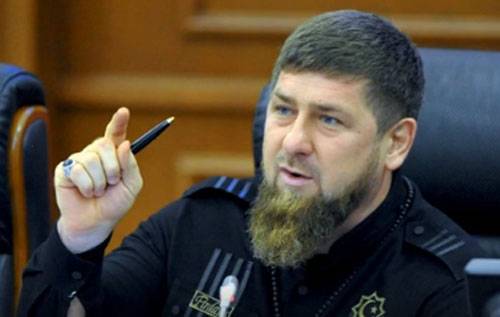 During the years of the Great Patriotic War, Chechnya and Ingushetia were expelled to Central Asia and regions of Siberia, according to one data, about 300 thousand people, according to others - up to half a million. The reasons for this decision of the authorities were called the massive case of desertion and complicity of the Hitler army.