The U.S. Navy command spreads the message about the threat of terrorist attack at one of the military bases. This is the Kitsap Naval Base in Washington State. This is one of the largest bases in the Pacific.
naval
United States (second after the base in San Diego). The material published on the page of the military base on Facebook says that an unknown man drove up to the gates of the checkpoint of the military facility and said that he would carry out an explosion if his conditions were not met.
According to the man, an explosive device was attached to his body.
The Kitsap military personnel decided to temporarily close access for all vehicles to the military base, after which they decided to move to neutralize the threat. As a result, the man threatened to undermine himself was detained. His name is not reported. According to the latest information, no one was injured during the arrest, including the detainee himself. During the search no explosive device was found either on his body or in the car. Announced the discovery in the SUV package, which (according to the statements of the base command) was a fake bomb.
At the same time, there are no data on exactly what conditions the pseudo-terrorist put forward.
For your information:
The military base of Kitsap housed Ohio-type submarines, as well as the largest fuel storage facility in the US Navy. Also on the base there is the only dry dock on the US Pacific coast capable of receiving aircraft carrying warships.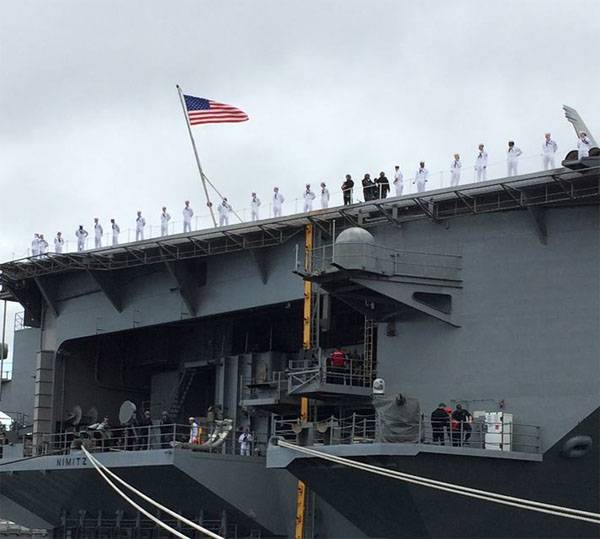 Kitsap - geographically closest base of the US Navy to the borders of Russia.