In an american newspaper
The New York Times
There was a material that discusses the performance of the Russian national team under the neutral Olympic flag at the Olympics in Pyeongchang. Journalist Juliet Makur writes that the XI-2018 Olympics is coming to an end, and the time has come for the International Olympic Committee to finally decide whether the Russian team suffered sufficient punishment for the doping program or not to allow Russian athletes to go under the flag Russian Federation.
Makur writes that, despite the neutral status of Russian athletes, they generally have "no neutral status at all, and everyone understands this very well."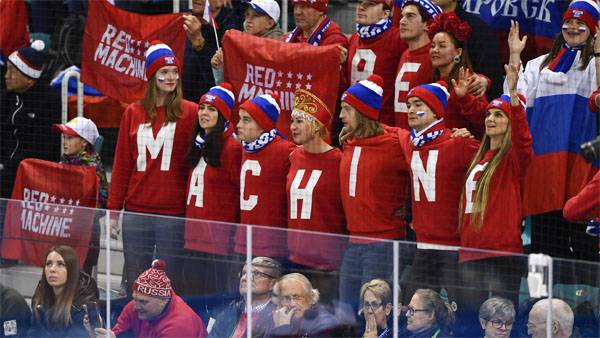 Makur:
This moaning about a flag and a ban on its use becomes really tedious. Stop this farce already. Enough! Just return the Russian flag. It's time for the IOC to admit that this whole undertaking with an attempt to punish the Russians with the ban on displaying national symbols failed miserably. The IOC, apparently, in such an absurd way, tried to show who's boss. But it all happened toothless.
Further, Ms. Makur stated that Russia "must be finally removed from the very possibility of doping control." For this, according to the journalist NYT, you need to create an "independent anti-doping task force." Apparently, Makur is not aware of the fact that in recent years, Russia has already been removed from control over the doping tests of athletes: instead of RUSALA, the British have worked for Russian athletes. Now, therefore, it is necessary to remove the British anti-doping structure ...