The President of Russia on the Defender of the Fatherland Day paid tribute to the victims of the defense of the Motherland. Together with Prime Minister Dmitry Medvedev, Chairman of the Federation Council Valentina Matvienko, State Duma Speaker Vyacheslav Volodin and other federal officials, the head of state laid a wreath at the Tomb of the Unknown Soldier.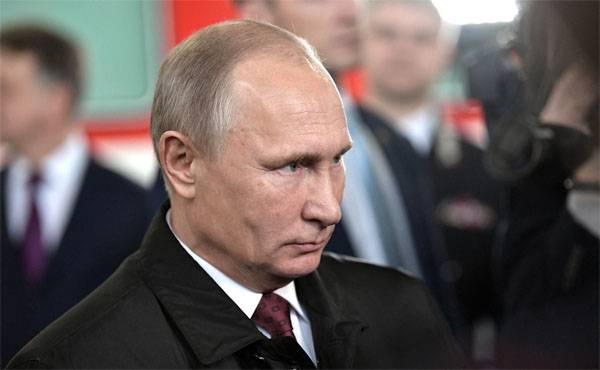 The ceremony of laying wreaths and flowers in the Alexander Garden was also attended by Russian Defense Minister Sergei Shoigu, who had previously congratulated all the defenders of the Fatherland on the holiday.
Today, the Russian president will hold state awards in the Kremlin. In particular, the golden star of the Hero of Russia will be transferred to the relatives of Roman Filipov, major of the Russian Federation of Forces in Russia who died in the Idlib province of Syria. We will remind that earlier the president signed a decree awarding the pilot the title of Hero of Russia posthumously.
The awards will also be handed over to the crews of warships of the Russian Navy. TAVRK "Admiral
Fleet
Soviet Union Kuznetsov "will receive the Order of Ushakov, and the guards missile cruiser" Varyag "- the Order of Nakhimov.
With the Order of Suvorov, the supreme commander-in-chief will award the Red Banner Southern Military District, handing the award to representatives of the command of the Southern Military District.