Growing tensions on the border of India and Pakistan continue to manifest themselves. After a series of exchanges of fire between the Indian and Pakistani security forces in the disputed state of Jammu and Kashmir, a full-fledged clash emerged. Indian military attacked Pakistani roadblocks. We are talking about strikes against Pakistani objects in Mendhar, Hadjipir and Tangdhar. One of the objects is completely destroyed. It is reported by the news agency
TASS
with reference to Indian sources.
According to the latest data, at least 3-x Pakistani soldiers died.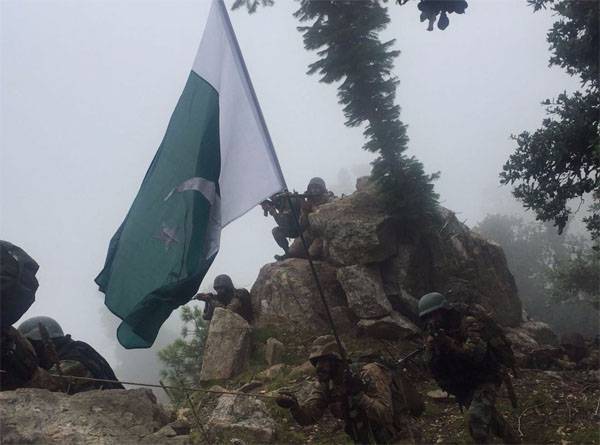 It is noted that the shelling was carried out using not only small
weapons
but also rocket launchers.
In command of the Indian armed forces, they argued that they were attacking Pakistani military targets by saying that Pakistani forces had previously violated the current ceasefire. Indian military men claim that Pakistan uses "tactics of firing on Indian territory under the control of militants".
In turn, Islamabad accuses India of escalating armed conflict in order to increase its military presence in disputed territories. Earlier, India has really transferred several additional units and military equipment to the Pakistani border.