The Iranian authorities have stated that no statements and insinuations from outside will stop the country, which is assisting Syria in the fight against international terrorism. According to the adviser to the chairman of the Iranian Mejlis, Hosein Abdollahiyan, the Iranian authorities and the Iranian people will support the fraternal people of Syria in rebuilding the country, which continues to suffer from terrorist aggression.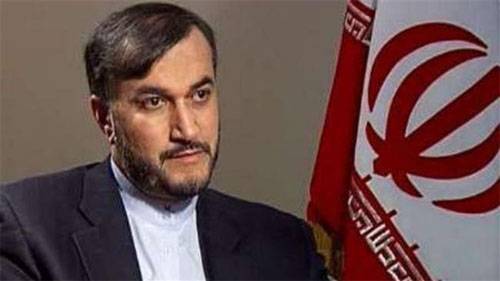 Recall that earlier the Israeli authorities indirectly demanded that Iran withdraw troops and supported armed groups from the territory of Syria. The demand was justified by the fact that Iranian forces allegedly pose a threat to security in the Middle East. At the same time, the Israeli authorities did not comment on the issues that posed a security threat, when there were no Iranian military personnel and military facilities on Syrian soil, but with all the might they were attacking (seizing 90% of the SAR territory) terrorist groups actively supported from abroad.
Hossein Abdollakhian noted that countering international terrorism is one of the most important components of Iran's national strategy.
In addition, the Iranian official noted the erroneous actions of Saudi Arabia in Yemen. According to Abdollahiana, the Saudi coalition does not act in the interests of restoring peace in Yemen, but is engaged in the actual destruction of Yemeni statehood, also participating in the blockade of this country.