The Chinese Xinhua News Agency publishes material on plans to amend the text of the state oath of allegiance to the country's constitution. It should be noted that such an oath in China is brought by all persons who are vested with the authority of officials at various levels and branches of government.
The All-China People's Assembly will consider an initiative to add two additional terms to the text of the oath. If by now officials, taking an oath of constitutional loyalty, read the phrase about "loyalty to the socialist state", then after the upcoming reform, the phrase will sound like this: "loyalty to the great and modern socialist state."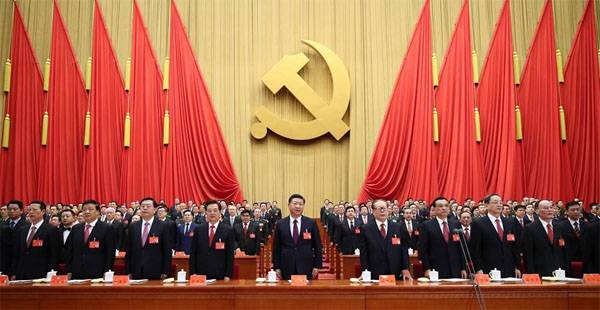 For reference: this kind of oath is taken by all the officials of the People's Republic of China without exception since the beginning of 2016. The introduction of such a rule was justified by the fact that the official, as well as the soldier, in essence, is on guard of state interests, and therefore must swear allegiance to the country, its citizens and the basic law.
For violation of the oath of allegiance to the constitution, the official faces severe criminal penalties, depending on the degree of damage to the interests of the state.