In the State Department, the United States declared that Russia "should support the initiative of the United Nations" to deploy an international peacekeeping mission in the Donbas. Recall that the principal condition of the western "friends of Donbass" is the deployment of the mission on the border with Russia, despite the fact that the shelling continues along the contact line.
A comment on the possible deployment of peacekeepers in the Donbass is voiced by the deputy VRU Hope Savchenko. According to her, peacekeepers will not be able to resolve the protracted conflict. At the same time, Savchenko is confident that ultimately everything will result in a big war.
From Nadezhda Savchenko's comment for
ZIK
:
I think there are two ways out: in four years, maybe five, we are in for a big war, where the borders of not only Ukraine will be divided, but Russia and Europe as a whole. And Ukraine, unfortunately, will be a proving ground.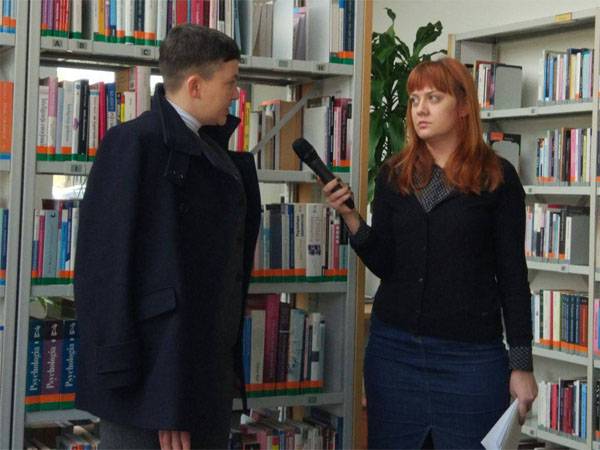 Earlier, readiness to deploy peacekeeping contingents in the issuance of a corresponding mandate by the UN Security Council was announced in Minsk, Helsinki and Stockholm. At the same time, it is not yet clear what measures peacekeepers will have to take in the event of continued shelling in the Donbas. There is no consensus on the question of where exactly the peacekeepers will be placed and in what quantity.