The US military commented on the transfer to the Khmeimim airbase in Syria of the newest Russian X-NUMX fighter of the Su-5 generation. Recall that these aircraft in the amount of two units were relocated to the February 57 SAR, - according to information from bloggers in Syria.
Pentagon spokesman Eric Paehon, during a briefing, said that the United States is checking information on the deployment of fifth-generation Russian fighters on Syrian territory.
Paeong:
The deployment of Su-57 fighters in Syria would fundamentally contradict the statements of the Russian leadership about reducing the number of troops there. At the same time, we do not consider these aircraft as a threat to the coalition operation in Syria. And as necessary, we will continue to work together to prevent conflicts (in the air).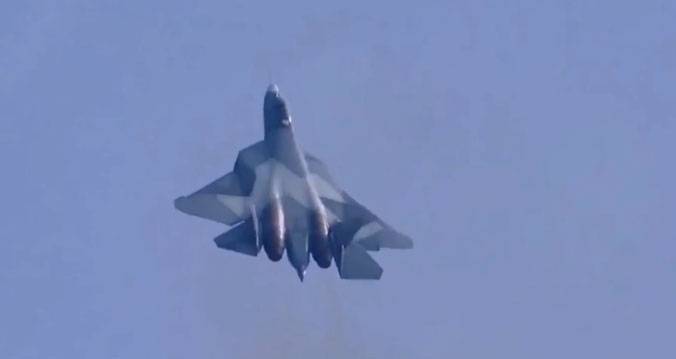 Paehon said that the American coalition, with its main goal in Syria, is routing ISIS (* banned in the Russian Federation). This statement was made more than a month after the US president announced the defeat of the so-called "Islamic state" *.
Recall that on the eve of the newspaper "Kommersant" appeared material with reference to the top manager of one of the defense industry companies, and in this material it was reported that the reason for the transfer of Su-57 to Hmeymim is connected with the need to work out the weapons systems of the newest Russian aircraft .