The Russian military in Syria has shown brilliant training, determination and courage. This was stated by Russian President Vladimir Putin at a gala evening dedicated to Defender of the Fatherland Day.
I would like to thank once again for the service of everyone who participated in and participates in the hostilities in the Syrian Arab Republic. Our soldiers have brilliant training, they adequately fulfill their duty, they fight resolutely, fearlessly, to the end!
- said the Supreme Commander.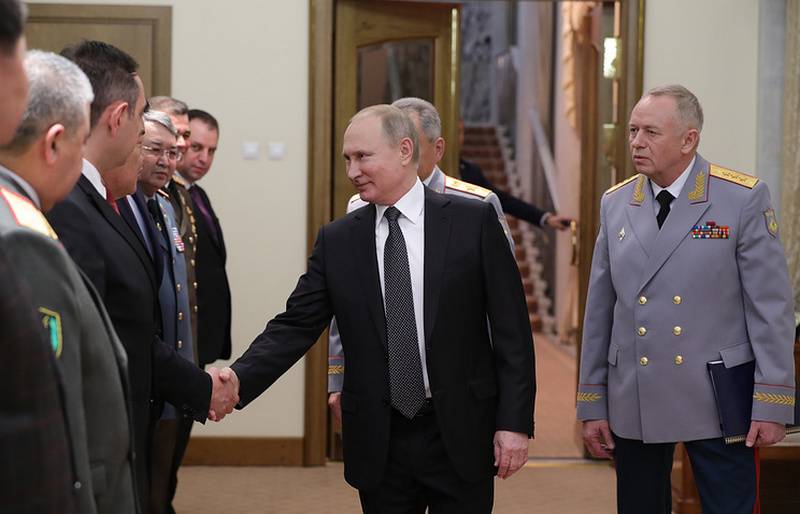 The events of recent years have shown that we are at the forefront of the world in alertness, in the quality of weapons and military equipment.
- Putin said
Today we can say with full confidence that the security of Russia is ensured. "The Russian leader assured that this work will certainly continue, and the country's defense capability will increase in all its components
The Russian leader also stressed that a special role in the development and strengthening of the armed forces of the Russian Federation belongs to the officer corps, commanders of all levels. He added that their professionalism, the ability to effectively use the most modern technology, to know the military science perfectly well is the basis for successfully completing the tasks of the new level.
February 23 Putin will hold a state awards ceremony, timed to the Day of Defender of the Fatherland.