There are reports from Syria that Kurdish YPG armed units have begun to transfer part of the controlled territories to Syrian government forces. We are talking about territories in the region of Afrin. In particular, it became aware of plans to transfer under the control of the CAA of the city of Tel-Rifat.
RIA News
with reference to a source in the command of the YPG reports that earlier such settlements as Baidin, Sheikh-Khidr, Al-Shafif and Al-Halyak had passed under the control of the government army in the north of Syria. In the near future, Ashrafiyah and Sheikh-Mahsud districts in Aleppo will be transferred under the control of the CAA.
Thus, for the first time in several years, the Syrian army gains control over the territories densely populated by the Kurdish population in the north of the country. A barrier is being exposed to Turkish troops for further advancement, if such plans of the Turkish Armed Forces were being hatched at all. At the same time, Kurdish settlements pass under the protection of the Syrian government army, which strengthens the authority of the CAA, but also leads to a certain kind of responsibility to the Turks. What exactly are we talking about?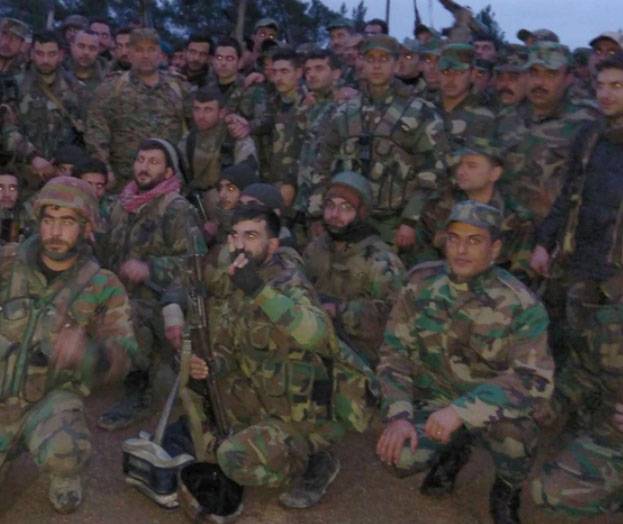 Recall that earlier in the Turkish government said that the Turkish troops are ready to join the battle with the troops of Assad, if they "put on the form of YPG / PYD." The Syrian command informs that it enters the same Tel-Rifat not to start military actions with anyone, but to control the territories of united Syria. In fact, Ankara receives a signal that now official Damascus is responsible for the activities of the Kurds in the north of the SAR. The main thing is that the "great friends" of Syria do not try to use it for their provocative purposes.