Newspaper
Kommersant
publishes material in which, referring to a source in the person of a top manager of one of the defense industry enterprises, the purpose of transferring the latest Su-57 Russian multi-role fighter to Syria is reported. Recall that the information about the transfer of two 5-generation aircraft to the Khmeimim airbase appeared today. The video with the arrival of Su-57 fighters, which took place the day before, was originally published in Syrian blogs.
A top manager, who is referred to by Kommersant, says that the aircraft were transferred to Syria for testing aircraft weapon control systems. The first tests of weapons on the Su-57 began even before the current name was originally assigned to the T-50. Testing activities of this nature were held last summer.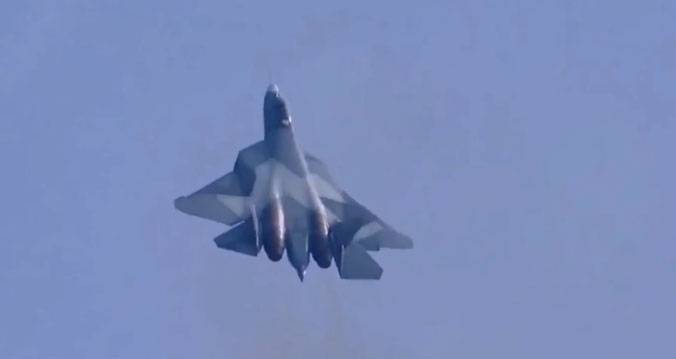 It should be noted that now manufacturers are working on the creation of Su-57 aircraft with engines of the second stage. These power plants will significantly expand the capabilities of the aircraft on maneuverability and high-speed mode.
Earlier in the Defense Ministry noted that they intend to purchase 12 Su-57 under the first contract.
If Su-57 really arrived in Syria to test weapons, does this mean that in the near future they will be involved in attacking the militants of terrorist groups?