At the Belarusian aircraft repair plant number 407 observed a rare aircraft - a training bomber, missile carrier Tu-134UBL, reports
Rossiyskaya Gazeta
.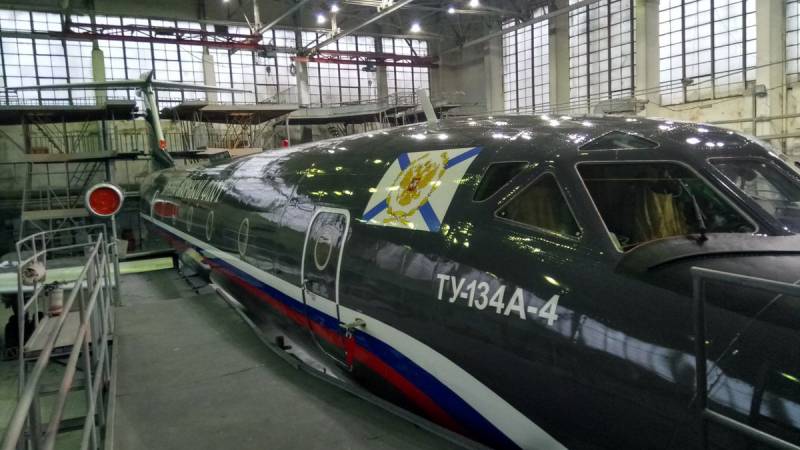 Apparently, the aircraft underwent restoration repair with painting. The belonging of the car to the marine
aviation
The Russian Navy is confirmed by inscriptions and emblems on its fuselage.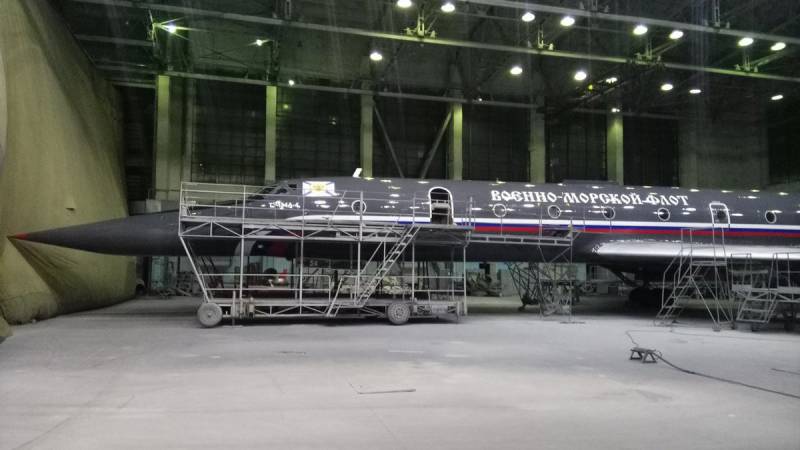 "This type of Tu-134 is designed for training and training crews of long-range and strategic bombers Tu-22М3 and Tu-160. The fuselage of the passenger Tu-134 is extended by four meters, the nose part is installed, similar to the tip of the missile carrier, under it is placed the radar antenna, which is equipped with combat Tu. The 12 cadets' chairs are installed in the cabin - during the flight, they alternately practice at the place of the co-pilot, "the material says.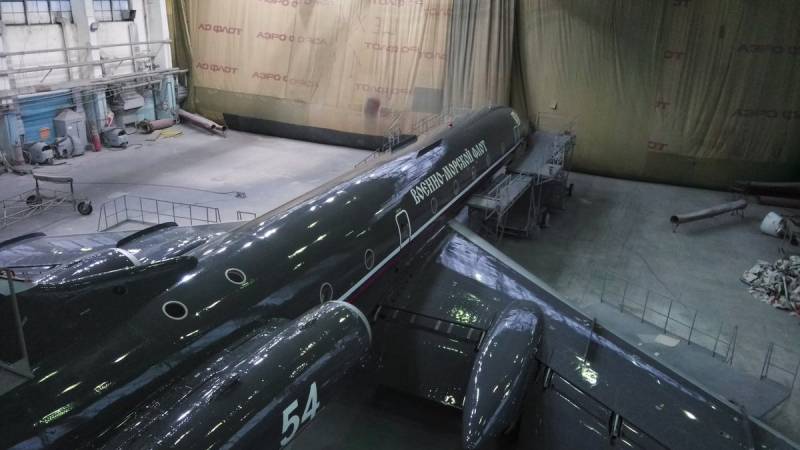 Since one of the main tasks of the Tu-22М3 is the hunt for aircraft carriers, some of the aircraft are in service with Naval Aviation. Serve there and several training machines - Tu-XNUMHUBL.
According to the newspaper, the naval version is distinguished by the "additional workplace of the navigator in the center-section, holders for bombs and the X-22 rocket", designed to destroy aircraft carriers.
Units of such aircraft were produced, two copies were assigned to the Center for Combat Use and Retraining of Naval Aviation Personnel in Yeisk.