Svetlana Nezhnova, chairman of the board of the Ukrainian company Chernomorneftegaz, said that Russia had "carried out illegal production" of about seven billion cubic meters of gas. Svetlana Nezhnov's statement appeared on the air of Gromadska TV:
Now Russia has illegally produced 7,2 billion cubic meters of gas, of which half is the Odessa gas field. As international courts are approaching, maybe Russia will take some measures.
Ms. Nezhnova said that since 2014, Russia has "illegally" drilled 11 wells.
According to her, "the field is used with might and main."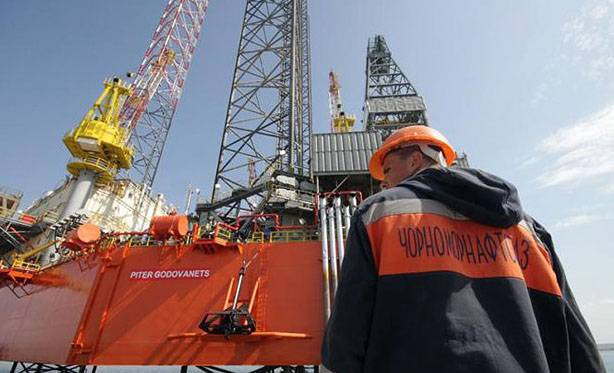 It should be noted that Chernomorneftegaz is a Ukrainian copy of the eponymous company nationalized in 2014 in the Crimea. In fact, the main activity of the Ukrainian Chernomorneftegaz today comes down to lawsuits against the Russian Federation for the extraction of hydrocarbons in the Crimea and on the shelf in the Black Sea. Attempts to knock out funds either from Russia, or from the EBRD, or from the IMF are reduced to the activities of the Ukrainian authorities as a whole.