The deputy chairman of the Turkish government, Bekir Bozdag, who denies the entry of Syrian government forces into Afrin, states in which case the Turkish armed forces will attack the CAA. According to Bozdag, this can happen if the Syrian troops "begin to dress in the form of militants YPG / PYD." It should be noted that the Turkish authorities call virtually all Kurdish armed forces in northern Syria "militants".
Bozdaga quotes Turkish news agency
Anadolu
:
If the forces of the regime of Bashar al-Assad enter Afrin, dressed in YPG / PYD uniform, they will become our target. The same will happen with the militias. Whoever tries to fight with Turkey on the side of terrorists, he will become a target of the Turkish armed forces.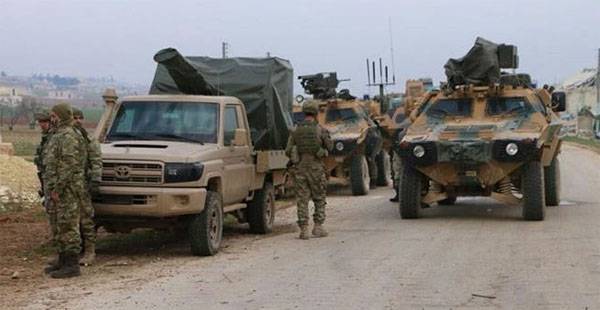 Then Bozdag made it clear that the Turkish troops would attack the American forces if they would fight in the same ranks with the Kurdish troops. From the statement of the deputy chairman of the Turkish government:
No country, including the United States, should support or defend the PYD / RKK terrorist organizations. Otherwise, they will have to face face to face with Turkey. Turkey is fighting with terrorists in the region, and if someone decides to support them, then we will fight with them.
Against this background, there are reports that the Deputy Foreign Minister of the Russian Federation, Mikhail Bogdanov, held talks with the representative of the so-called Syrian opposition, Kadri Jamil. In particular, they discussed issues of resolving the Syrian conflict and the results of the Sochi congress on the Syrian national dialogue held in January.