Around 300, Russian airborne troops and special operations forces (SSO) of Belarus met on the eve of the 100 anniversary of the formation of the Red Army in the village of Ezerishche (Belarus), reports
press office
Ministry of Defense of the Russian Federation.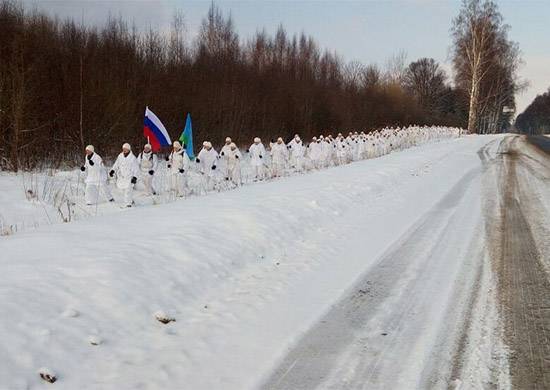 The meeting took place in the course of the joint cross-country skiing of the paratroopers of the airborne assault formation of the Russian Airborne Forces (Pskov) and the 103 airborne brigade of the Republic of Belarus Vitebsk, the release said.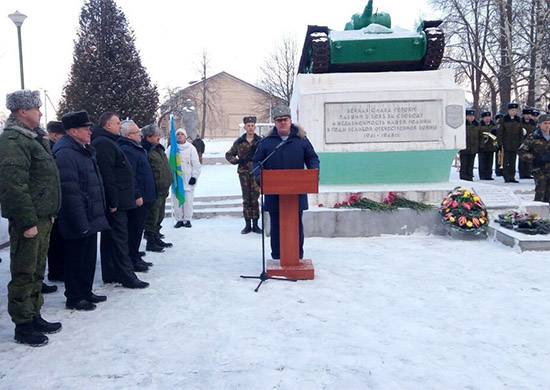 It is reported that "for the meeting, the Belarusian paratroopers made a ski crossing from the city of Vitebsk through the village of Gorodok in the settlement of Zerische, and the Russian paratroopers from the village Pustoshka through n. P. Pubis in the village Douglas ".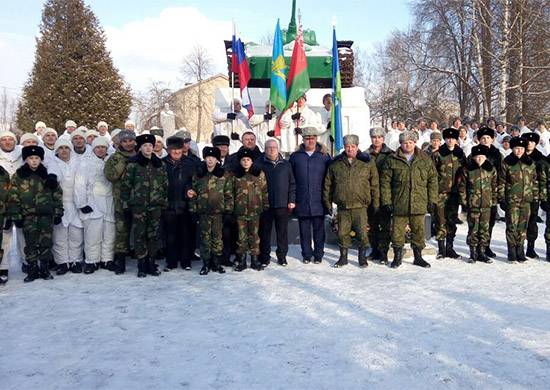 Solemn event took place near
tank
Monument to the commander of the 159th Tank Brigade, Colonel Semyon Khaidukov, who in 1943 died in the battles for the village of Ezerische.
The press service added that "a joint international event was held in accordance with the agreements between the Airborne Troops commands and the MTR of the Republic of Belarus".