The negotiation process for a peaceful settlement in Eastern Gut is foiled,
RIA News
statement by the representative of the Russian Center for reconciliation of the warring parties to the SAR (CPVS), Major-General Yuri Yevtushenko.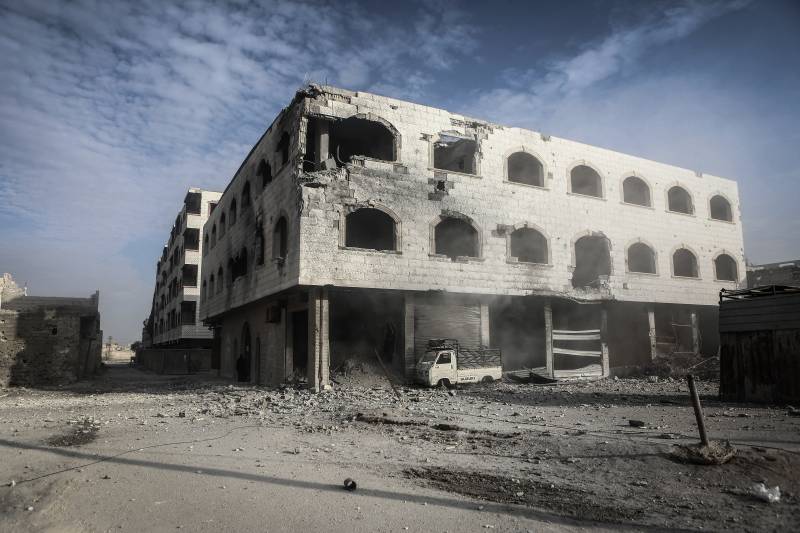 According to him, in the suburbs of Damascus "the critical humanitarian and socio-economic situation is emerging, calls for militants to stop resistance, to lay down
weapon
and go to the negotiations to no avail. "
The general also said that "groups of illegal armed groups impede the exit of the population from the territories under their control through the checkpoint in the area of ​​the settlement of Muhaim al-Wafidin".
Earlier, the UN representative Stefan Dusarrick reported that more than a hundred people had been killed in shelling in East Guta in the last two days. A similar statement circulated by the US State Department.
The International Committee of the Red Cross called on the parties to the conflict to ensure access of physicians to the suburbs of Damascus. The organization feared that fighting in the area could continue for several more weeks.
In turn, UN Secretary-General Antonio Guterres called for the immediate halt of all hostilities in Eastern Gut to provide humanitarian assistance to the population.