The Second Guards Motorized Rifle Taman Division will be the first formation to receive
Tanks
"Armata", self-propelled guns "Coalition", BMP "Kurganets" and armored personnel carriers "Boomerang", according
News
.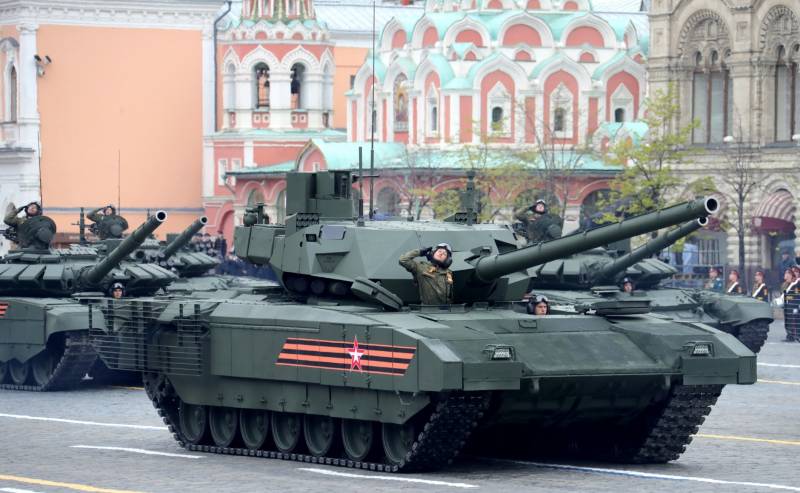 Serial supplies of equipment are expected by 2020, but for the time being, the division's servicemen are exploring combat vehicles that have driven through Red Square during the last year's Victory Parade.
"Earlier, the Russian military department wanted to distribute the latest technology to various military units. But at the end of 2017, it was decided to form one "division of the future." In addition to the latest generation of armored vehicles, the most modern control systems and unmanned aerial systems will appear in it, "the newspaper writes, citing the Russian military.
According to the editor-in-chief of the magazine Arsenal of the Fatherland, Viktor Murakhovsky, the Tamansk division will become a kind of "test bench" where a new vehicle will be run by troops.
This connection has a glorious
history
and a wealth of experience in fighting, including both campaigns in the North Caucasus. Now it belongs to the second strategic echelon. Back in Soviet times, new weapons and equipment were tested in this division. There are selected the best officers, key positions are staffed with contractors. Armata is a completely new, complex platform, so experienced servicemen must master it. With their help, methods of operation, maintenance, repair, preparation for battle, etc. will be developed.
The expert explained.
He noted that the testing grounds and the material and technical base of the Taman Division allow to actively explore the possibilities of new technology, "the proximity of places of deployment of the compound to the leading scientific centers of the Ministry of Defense - 3 Central Research Institute, Academy of Frunze and General Staff Academy also plays a role."
The capabilities of the division make it possible to study in depth the question of increasing the effectiveness and combat capabilities of the formation, equipped with new equipment. A series of so-called experimental and research exercises will be held. According to their results, decisions will be made on the organizational and staffing structure, the need to refine the equipment, the use of technical means and methods of personnel training, the development of new tactical techniques,
added Murakhovsky.