The former governor of the Odessa region, Mikhail Saakashvili, who was expelled by the Ukrainian authorities to Poland, declared that he was "soon to return to Ukraine." Saakashvili made such a statement after in Kiev they announced that he was banned from entering the country on 3 of the year.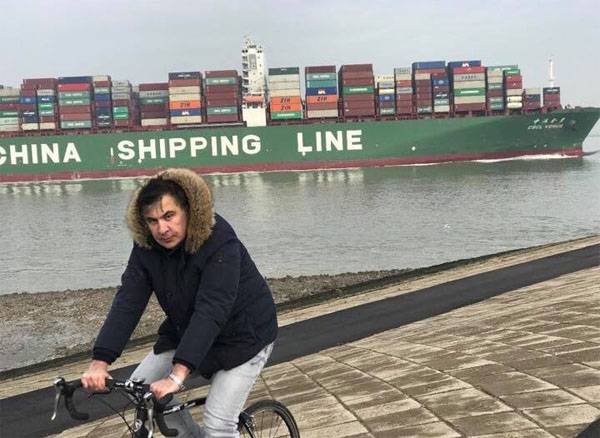 The former president of Georgia, and now the ardent Ukrainian oppositionist and "political emigrant", shares his thoughts on Facebook:
It says that the head of the Mostysky frontier pen !! forbade me to enter Ukraine for three years ...

No, let's call a spade a spade: I've been sent out of the country by a huckster distraught with fear that he and his gang will be driven away from the trough, and for some reason he thinks he will last another three years.

They think that Saakashvili is the engine of popular protest and in this way they will get rid of popular indignation. Another stupid mistake. People are annoyed by the lack of reforms, lack of changes, total falsehood and thieving power. And Saakashvili is just one of millions of such disgruntled.

With or without me, this power has already come to an end, and I will return home to Ukraine very soon, much, much earlier than in three years. Maybe I will bring Pyotr Alekseevich a transfer to prison, in memory of past student years, I am not vindictive ...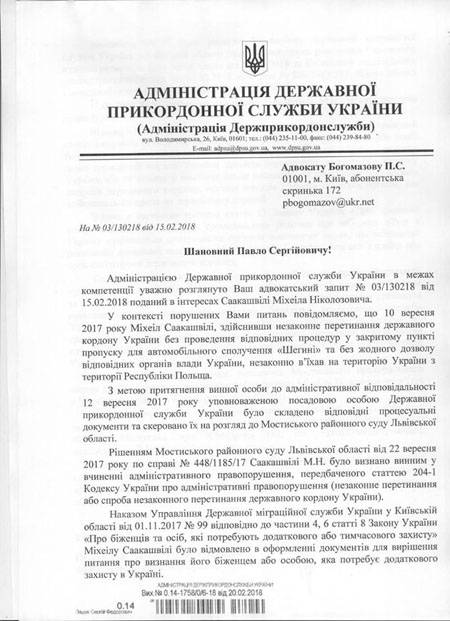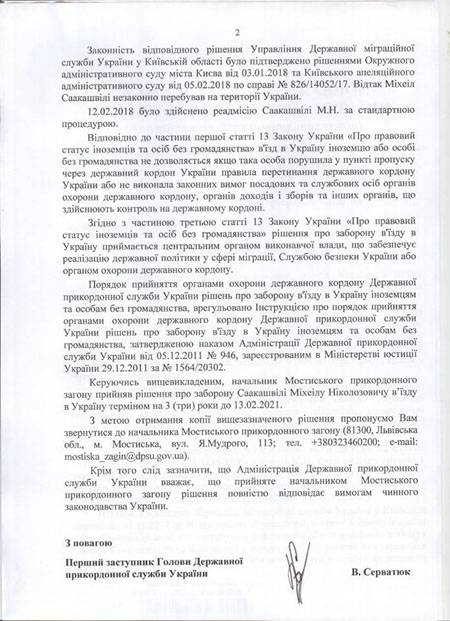 Earlier, Saakashvili received permission from the authorities of the Netherlands for temporary residence and work in the EU.