The defense department hastened to refute the statements about the change of commander of the Russian military group in the Syrian Arab Republic. The statement of the RF Ministry of Defense appeared after the press began discussing the possible appointment of General Sergei Surovikin (Commander-in-Chief of the All-Union Armed Forces of the Russian Federation) to the position of the group commander in the SAR (again).
Information Service
RIA News
cites the statement of the Ministry of Defense of the Russian Federation:
The commander of the Russian grouping of troops in Syria, Colonel-General Alexander Zhuravlyov competently directs subordinate troops and effectively solves all tasks in full. The credulity of the media to the rumors from anonymous Telegram channels, which became the basis for the next fake, only undermines the well-deserved authority of the editors and is regrettable.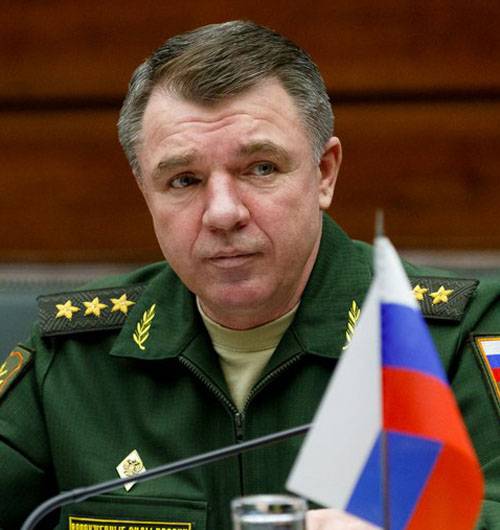 Recall that earlier almost all major media outlets (including Russian news agencies) reported, citing "unnamed sources", that the Defense Ministry allegedly plans to remove General Alexander Zhuravlev from the post of grouping of troops in Syria "in connection with the latest events."
The defense department notes that Colonel-General Zhuravlyov qualitatively performs work on planned combat training of personnel and provides direct assistance to the process of peaceful settlement in the SAR.
General Zhuravlev headed the Russian grouping of troops in Syria in December 2017.