In the newspaper
"News"
With reference to a source in the defense ministry, they report that the Ministry of Defense decided to start issuing domestically produced mobile phones to officers of the RF Armed Forces who have access to classified information (documents of particular importance from the point of view of the country's military potential). We are talking about mobile devices M-663C "Atlas".
These telephone sets are manufactured by FSUE Scientific and Technical Center "Atlas". It is noted that the issuance of such mobile devices started at the end of last year. The first mobile phones of domestic production were officers of the key command level of armies and brigades.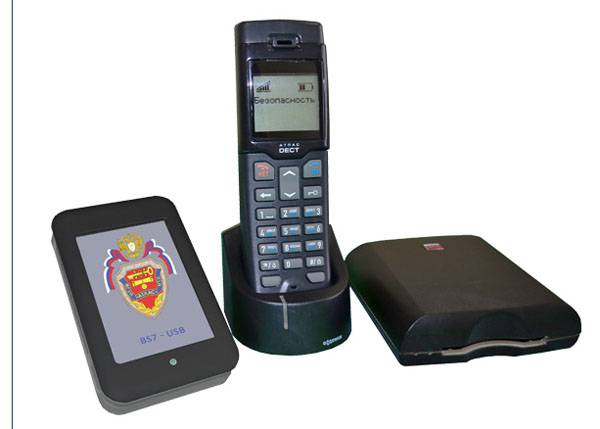 In the photo - special microcellular phone M-549M "Atlas"
Attention is drawn to the fact that the devices work with the operator "Megaphone", while allowing access to the encrypted communication lines of the Ministry of Defense. The device has a special unit that is responsible for the signal encryption process. If the loss mode is activated, the device deletes the encryption keys on an emergency basis.
Some of the characteristics of the device are known. Its mass is about 130 g, operating temperature range: from "minus» 20 to "plus» 50. The cost of the device is more than impressive - almost 115 thousand rubles. Currently released only about a hundred of these mobile devices.