The Pentagon's cybersecurity training program requires additional investments in the amount of about half a billion dollars. This is reported in the US military. We are talking about funding training for Cyber ​​Command troops who would be engaged in "solving problems of security on the web."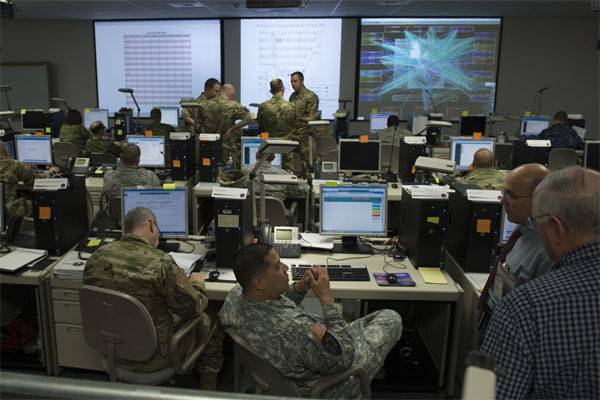 The program is designed for the period up to 2023 year and provides scenarios for both individual and collective training of American military personnel. We are talking about American experts, who have recently been called representatives of the "Crimean factory, the officer's daughters". This is a special "detachment" of the Pentagon, which actually deals with the distribution of fakes and monitoring the reaction to them from various ethnic, religious and other groups on the Internet.
Officially, the funds will be spent on training specialists in preventing various kinds of cyber threats. For example, about 3 million dollars is allocated only to create so-called virtual environments for analyzing the likely outcomes of cyber interference.
This war troll factory has actually operated in the USA for years. Now the Pentagon has decided to expand its capabilities and achieve additional funding to that which is already allocated under the relevant programs.