In Greenland, the secret American military base Camp Century, which was built as part of the nuclear project "Iceworm", began to thaw. It is reported by the British newspaper Daily Star.
The base was used to locate a network of mobile nuclear rocket launch sites under the Greenland ice sheet. The Ice Worm project was launched in 1958 year. According to the US military plan, 600 nuclear missiles, which are capable of reaching the territory of the USSR, were to be located at the base.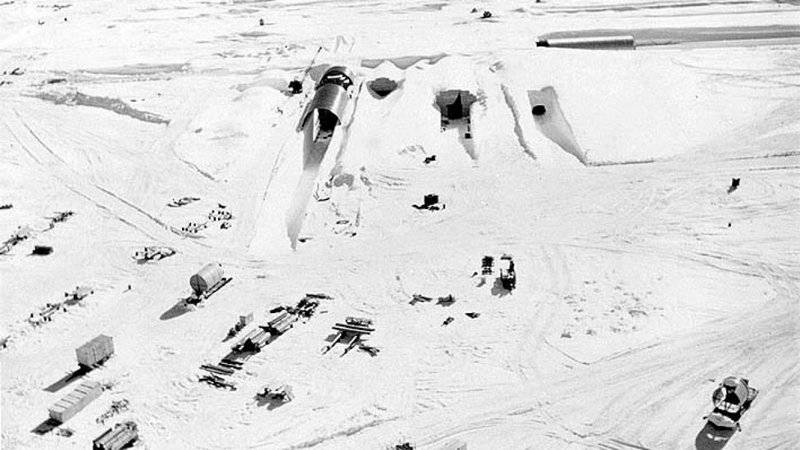 Base Camp Century was built in 1959 year, then the base was on 8 meters below the ice level. The US base was intended to counter the USSR in a possible nuclear war, since it was only a hundred miles away from the enemy. On the territory of the base, besides the military facilities, there was a shop, a cinema, a church and residential premises accommodating up to 200 soldiers. The camp was closed in 1967 year due to the unstable condition of the ice. There was a danger of collapse of one of the walls of the base. All the necessary equipment was removed from there, but biological and radioactive waste remained.
Recently, the glacier began to thaw, exposing the infrastructure of the Iceworm. According to preliminary data, about 200 of thousands of liters of diesel fuel, several hundred thousand of wastewater, as well as an unknown amount of radioactive refrigerant and toxic organic substances can remain on the base.