The Russian Aircraft Corporation "MiG" expects this year to begin fulfilling the order for the MiG-35 for the Russian Air Force, the Interfax-AVN reports, citing the statement of the company's general director Ilya Tarasenko.
Last year we successfully completed its (MiG-35) factory tests, carried out a complete reconstruction of our production and are ready to fulfill the volumes that the Ministry of Defense will need. I think that already this year the company will begin to fulfill a new order.
- told reporters Tarasenko.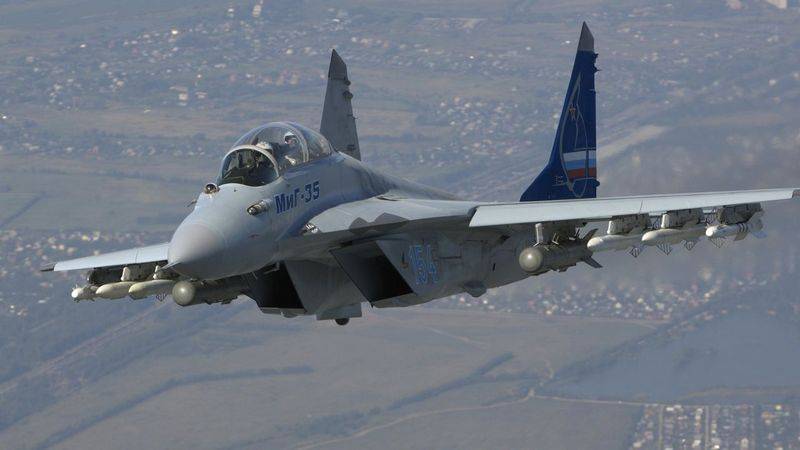 On Wednesday, Tarasenko and chairman of the Federation Council Committee on Defense and Security, former commander of the Russian Aerospace Force Viktor Bondarev, visited the Nizhny Novgorod aircraft manufacturing plant Sokol (a branch of the RSK MIG).
The plant completed the task in time for 2017 year. There is no doubt that what is planned for this period will also be fulfilled in 2018.
- noted Bondarev.
Everyone understands that the MiG-35 is our future. This is a wonderful car, it must be in the ranks and must protect the sky of our Motherland
- he stressed.
Bondarev familiarized himself with the production sites of the enterprise and held a working meeting with the RSC management on the plant's implementation of the modernization programs for the MiG-31 interceptor and the launch of the units for the new multi-purpose MiG-35 fighter.