US military experts have stopped indulgently to the Russian unmanned aerial vehicles. Moreover, they expressed concern and complained about the lack of funding for experimental development of the US military-industrial complex. This writes the magazine The National Interest
US experts attracted the attention of promising developments in the field of unmanned
aviation
and robotic systems shown at the Zhukovsky and Gagarin Air Force Academy. In total, more than 50 exhibits were exhibited, most of which were on display for the first time. The greatest interest of specialists was caused by unmanned aerial vehicles.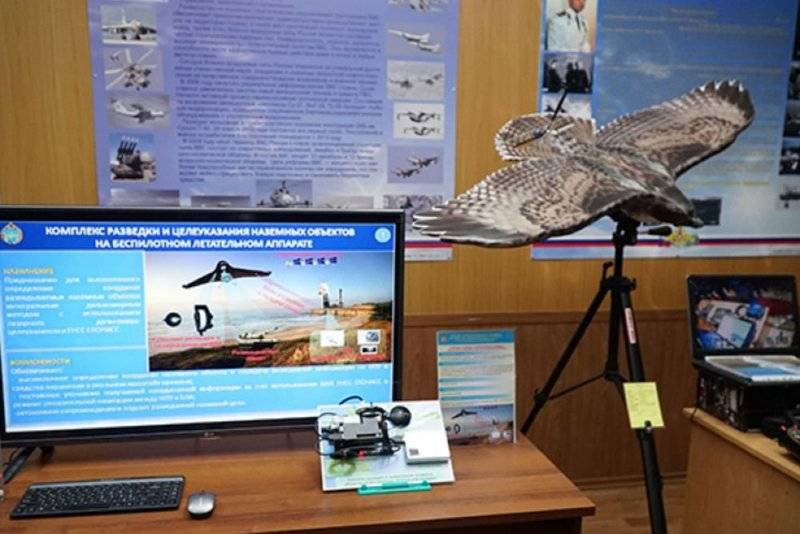 One of them is in the form of a bird with the appropriate color and intended for carrying out reconnaissance of the area, target designation and ensuring a safe ornithological situation during flights at the aerodrome. The other is a helicopter-type drone with a new radio intelligence station. In addition, the latest infrared automatic landing system for small aircraft was shown.
The key point here is that Russians are starting to move away from the "conventional" design of the UAV and begin to experiment with different designs of drones.
- Said specialist of the US Naval Analysis Center Samuel Bendet.
He also noted that the new unmanned systems will be adopted by the Russian army, and "it will happen faster than many expect."
Although Russia still lags behind the United States and Israel in the development of unmanned systems, but events such as Innovation Day, help Moscow to catch up. The US should not stop investing in this area so as not to lose leadership
- declared Bendet, reports RG-Sil