The Central Election Commission rejected the complaint of presidential candidate Pavel Grudinin on the progress of media coverage of his election campaign. CEC spokesman Nikolai Levichev noted that "no gross violations have been identified."
Levichev:
We can talk only about individual roughness.
Pavel Grudinin and the Communist Party of the Russian Federation filed complaints to the CEC about how one-sidedly on federal TV channels (including Channel One and the Russia-1 TV channel) was being presented the course of his election campaign.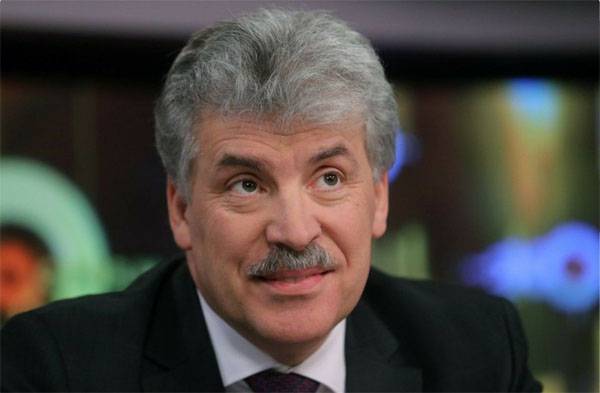 The point is that literally in each of the plots devoted to the election campaign of Grudinin, the focus is not on his election program, but on the Swiss accounts of the candidate (closed or unclosed) and "deceived ex-employees of the Lenin State Farm". It is noteworthy that before the registration of Pavel Grudinin as a candidate for the presidency, the deceived ex-employees practically did not show themselves in the information plan, and interest in their problems on the part of federal channels was zero. Now, the deceived have become almost the main newsmakers on the air of the main channels of the country when it comes to Pavle Grudinina and his participation in the presidential race.
Often in recent times it has come from the so-called activists and the Communist Party of the Russian Federation. The main complaint - "has the Communist Party really failed to raise its own party candidate?" At the same time, the same activists are silent about which party candidate, United Russia, the party "Fair Russia", the LDPR (not counting Vladimir Zhirinovsky, who "cultivated" himself and not at all yesterday).