Authorized structures of Britain and the United States, together with the manufacturing companies, submitted final proposals to the Belgian military department in a tender for the purchase of new fighters, reports
TSAMTO
.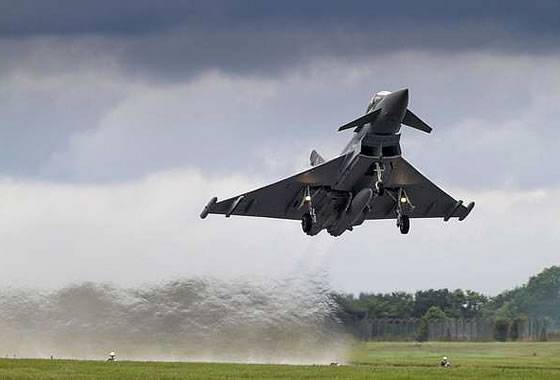 The new fighters should replace the F-54 in service with the 16 of the Belgian Air Force, whose service life will expire in the 2023-th 2028 year.
The British Department of Defense announced that it had submitted a final proposal for the supply of Typhoon fighter jets with BAE Systems, and the Joint F-35 program management together with Lockheed Martin submitted the final proposal for the delivery of F-35A Lightning-2.
At present, the Belgian command has begun the procedure for evaluating proposals.
"During this stage, any contacts with state bodies of the supplier countries or companies-applicants are prohibited. Proposals will be evaluated on the basis of previously defined criteria, including: total sales value, combat capabilities, military cooperation and interaction, protection of basic security interests, opportunities for further development, ease of use and deployment, operational and technical support ", - it is said in the publication.
The assessment is entrusted to a group of 33 experts divided into 7 subgroups, each of which will evaluate one criterion.