The Russian Su-35 fighter has become a platform for improving the technology of the fifth-generation Su-57 aircraft, Sukhoi reported.
In Su-35 applied many advanced technologies. It is a kind of platform for the development of technical solutions used in the aircraft PAK FA (Su-57)
- Leads "Interfax" words of the employee of the press service of "Sukhoi".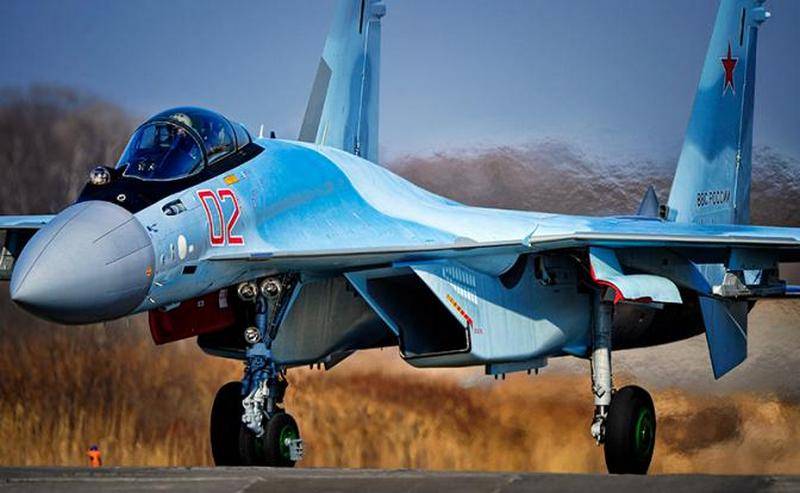 This, in particular, is about the avionics complex, which helps the pilot to navigate in a difficult combat situation. With the help of radar and optical sensors, reconnaissance complex and ground control systems, the pilot receives real-time information about everything that happens around the aircraft. Earlier it was reported that the onboard electronics Su-57, if necessary, can take over most of the work on piloting the aircraft, freeing the pilot to perform a combat mission.
20 February, the company "Sukhoi" celebrated 10 years since the day of the first Su-35 flight. Heavy fighter generation 4 ++ is designed to gain air supremacy, it can carry up to eight tons of bombs and missiles. Su-35 detects targets at a distance of 400 kilometers, and in melee air combat its key advantage is super-maneuverability, provided by thrust vector-controlled engines, reports RG-Sil