The Beechcraft T-6C Texan II two first turboprop training aircraft arrived at the British Valley air base from the United States.
bmpd
.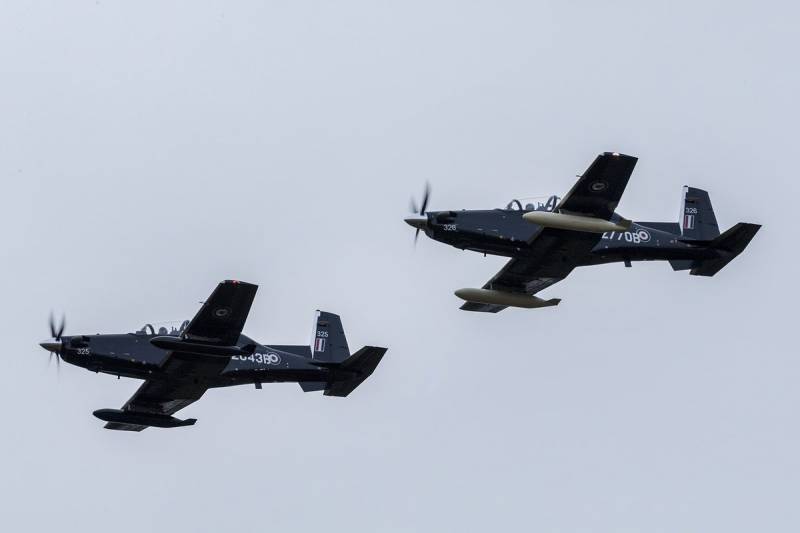 All were ordered 10 aircraft. From 2019, they will be used for the main stage of training for the air force and navy as part of the new UK Military Flying Training System (UKMFTS).
The British Air Force contract with Affinity Flying Services was concluded in February 2016. Its value was 500 million pounds.
"According to the contract, Affinity Flying Services for 15 years (from 2019 to 2033) is to provide two stages of training for the British Armed Forces within the UKMFTS, for which the company buys and provides the appropriate
aviation
technique. At the same time, aircraft will carry British identification marks, designations and military numbers (from ZM323 to ZM332). Every year, 230 people of flight personnel should be trained, "the material says.
The initial stage of flight training will be carried out on 23 lightweight turboprop TCB Grob G120TP (already delivered to Britain). For the main preparation phase, the X-NUMX training aircraft T-10C will be used.
The subsequent increased stage of flight training within the framework of the program will be provided by the Royal Air Forces themselves on the jet TCB BAE Systems Hawk T.2.