A representative of the Kurdish armed forces (YPG) in northern Syria Reizan Khedu said that a convoy of Syrian government and pro-government forces reached Afrin. At the same time, Khedu calls the detachments that arrived in Afrin "Syrian National Forces" (SNS).
Information Service
RIA News
quotes a statement from Reizanah Khedu, who claims that the reports of the command of the Turkish armed forces on the stopped Syrian military convoy by Turkish troops are a lie:
Erdogan today turned out to be a bad road policeman, saying that he stopped the movement of Syrian forces, which were heading to Afrin. These words are wrong, the forces are already in Afrin.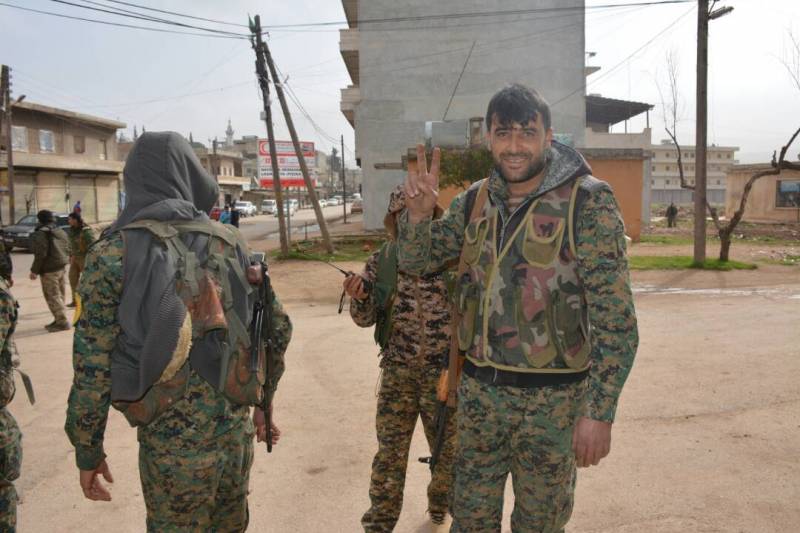 Representatives of Kurdish troops
According to Khed, the Kurdish troops are in constant contact with the Syrian military command and official Damascus. And just the day before, in the same detachments, the YPG announced that they were not carrying out any "deals" with the Syrian authorities, and "simply asked the Syrian army to come to Afrin".
Meanwhile, on Kurdish-controlled Internet resources materials are published that during recent telephone conversations between the presidents of Turkey and Russia Recep Erdogan allegedly threatened the Syrian authorities if the ATS army supported the Kurds in Afrin.