Under the fire of the Western coalition's air forces, 16 civilians of Deir ez-Zor were killed, the SSA captured several settlements in the north of Aleppo from the SDF, and 10 people were attacked during the shelling of Damascus. Reports about it
FAN
with reference to Syrian sources.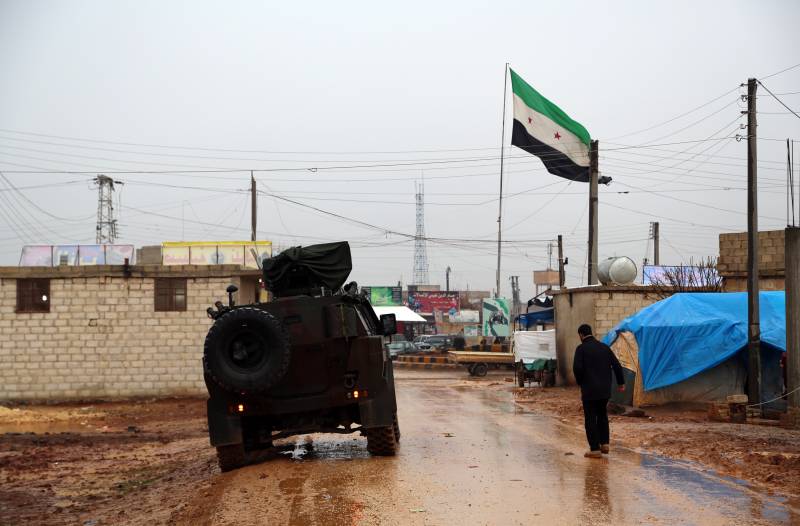 On the territory of the Eastern Guta oasis, fighting continued throughout the day between the Syrian Arab Army (CAA) and illegal armed groups. Clashes were noted in the area of ​​the village of Hammuria. In addition, gunfights between government troops and the radicals were recorded in the Jobar and Ain Tarma areas, as well as near the settlements of Misrab and Sakba. In addition, the militants fired mortar shells on the Abu Rumman area of ​​the Syrian capital. As a result, one civilian in Damascus died and 9 were injured.
In the north of the province of Aleppo, there were battles between pro-Turkish groups and the Syrian Democratic Forces (SDF). The SSA captured the town of Az-Zaytun from the SDF. Later, Sharkanli, Deir Sawan and Ukanli settlements passed under the control of the "free army". At the same time, the SSA detachments captured several heights in the vicinity of Afrin from the Kurds.
In the territories of Deir ez-Zor captured by the Democratic Forces of Syria (SDF), clashes between Kurdish troops and IS terrorists continued (grouping is prohibited in the Russian Federation).
Aviation
The Western coalition, supporting the Kurds, attacked the alleged strongholds of the IG radicals in the area of ​​the settlement of Hadjin and Al-Bahra. As a result, 16 civilians of the region died under the blows of the Air Force.
The Russian Aerospace Forces attacked Dzhebhat an-Nusra terrorists (banned in Russia) in the vicinity of the settlements of At-Taman, Al-Hibat, Abidin and Khan al-Subul in the southern part of Idlib province. Not far from the city of Jisr al-Shugur, located in the western region, intensive exchanges of fire continued between the government army of the UAR and the armed opposition forces. Recall clashes began after the radical Islamists attacked the location of the Syrian troops.
The Russian Space Forces together with the Syrian Air Force launched a series of strikes against the strongholds of al-Nusra in the vicinity of the settlement of Kafr Zeta in the northern province of Hama. Under the cover of military aircraft, government forces conducted artillery shelling of the terrorist coalition in the area of ​​the city of Al-Latamin and the Hasraya and Zeizun settlements.