The missile defense system covering Moscow will be reinforced this year by ultra-fast and super-maneuverable 53Т6М "Nudol" missiles capable of intercepting targets in near space and the stratosphere, according to
News
.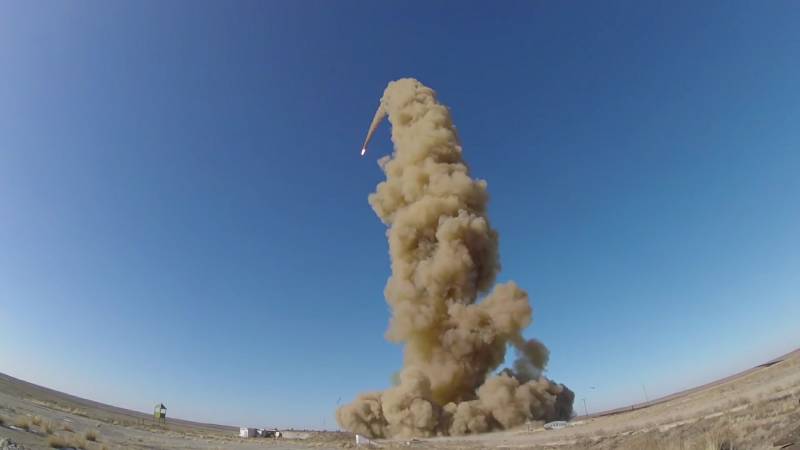 According to representatives of the Ministry of Defense, 53Т6М will be put on test combat duty in the Moscow region until the end of this year. Earlier, the military reported successful missile tests at the Sary-Shagan test site in Kazakhstan.
"Nudoli" is an upgraded version of the 80Т53 interceptor missiles created back in 6. The new interceptor is a two-stage solid-fuel rocket, which is stored in an airtight transport and launch container. In a combat position, it is located in a special mine. The developers were able to update the electronic filling and revive the production. For this, it was necessary to find a replacement for the components produced in the former Soviet republics, "the material says.
According to Dmitry Kornev, chief editor of the MilitaryRussia portal, the adoption of new interceptors is likely to be part of the modernization program for the entire missile defense system.
The Russian missile defense system A-135 "Amur" refers to the middle 80-s. Despite all the advantages, it is morally obsolete both in hardware and software. Therefore, work was carried out to create the next modification - A-235. Not only interceptors were updated, but also electronics, and software, and radars, and a computing center,
said the expert.
He noted that today there is a need for a new anti-missile, created with all current trends in development of this type
weapons
.
53T6 are in service with 90-ies, and their warranty period will expire soon. In addition, the accuracy of modern electronics and interceptor guidance allows the use of a conventional warhead instead of a nuclear one, which is important when used over a densely populated area. If you managed to create a homing warhead, then the rocket will be able to destroy the latest maneuvering nuclear warheads,
explained Kornev.
This is the "last line of defense", intended only to destroy the warheads of intercontinental ballistic missiles. Nudol will not be able to shoot down the missile itself at the initial stage of the flight. This system is also capable of destroying satellites, but in a very small sector over Moscow and in low orbits,
added on.