NATO Secretary General Jens Stoltenberg said that the Western military bloc has accumulated contradictions with the Russian Federation on the Arctic. Generally speaking, it is difficult to name the region of the planet and the sphere of activity where the "hegemons" would have no complaints about Russia. In an interview with the publication
Foreign Policy
Stoltenberg announced an increase in tension in connection with the facts of the activities of Russia in the Arctic territories. The fact that Russia in the Arctic operates in the territories belonging to Russia was not commented by Stoltenberg, although loyal journalists did not touch on such a topic when talking to the NATO Secretary General.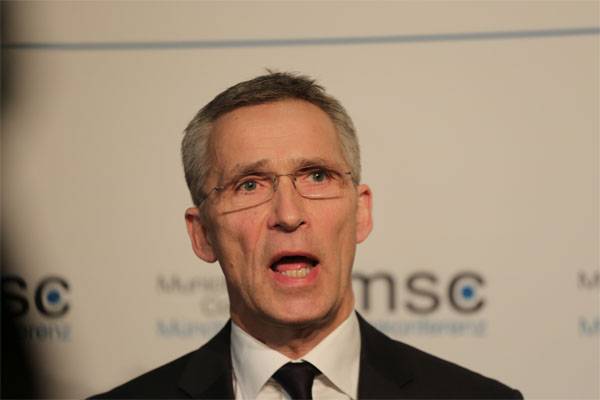 Stoltenberg noted that there is an increase in tension, but at the same time NATO should focus on "lowering the degree of this tension."
From the material:
We are talking about the need for cooperation with Russia. We have developed such cooperation for decades. Even during the Cold War, NATO collaborated with the USSR in the Arctic. Therefore, we, of course, will be present in the Arctic region, but strictly proportionate and exclusively for defense.
At the same time, in his interview Stoltenberg once again announced the "Russian intervention in the affairs of Ukraine."
From the interview:
We will certainly do everything to ensure that there is no such interference in the internal affairs of any NATO member.
And what should be considered the internal affairs of a military bloc that is trying to spread the use of its military "baton" to the whole world?