The press service of the Eastern Military District reports that combat training exercises have been conducted with calculations of Iskander operational tactical missile systems. The maneuvers were carried out in the Jewish Autonomous Region at the Bidzhan training ground.
From the message
press service
:
The servicemen fulfilled the standards for the transfer of the complexes from the marching position to the combat position, overloading the rocket from the transport-loading vehicle to the launcher at night. The missilemen destroyed the positions of the air defense systems of the conditional enemy at a distance of more than 80 kilometers.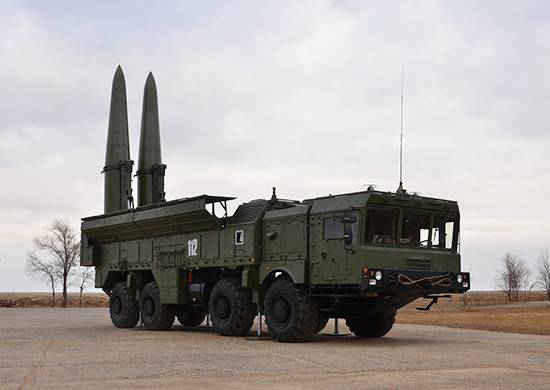 It is noted that one of the stages of military maneuvers in the Jewish Autonomous Region was the stage to repel an attack on a military object of a sabotage group of a conditional enemy. The material of the press service stated that the missilemen attacked conditional saboteurs successfully.
For reference: Iskander OTRK was adopted by the Armed Forces of the Russian Federation in 2007. During this time, it has been upgraded version. The radius of use of the Iskander missiles is from 50 to 500 km, which does not contradict international treaties.
In the West, they are constantly expressing "assumptions" that the Iskander OTRK has a range of damage over 500 km. At the same time, the West does not routinely provide any objective evidence for its assumptions.