The command of the German armed forces announces that it intends to send about 12 thousands of German soldiers to the next NATO exercises. When this is openly stated that the purpose of these exercises is to "contain Russia".
The Journal
Focus
It is said that in 2018, the German contingent on several exercises of the North Atlantic military bloc will be three times more than last year in terms of numbers. At the same time, Berlin actually allocates almost 100 million euros for its participation in military maneuvers near the Russian borders.
We are talking about such military exercises as Saber Strike, Flaming Thunder and Iron Wolf.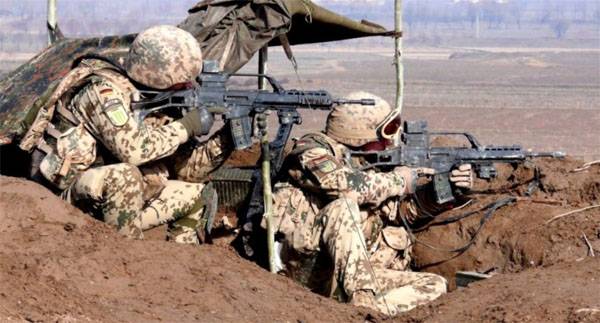 The Focus stated that the increase in the military contingent of the Bundeswehr as part of the combined NATO formations German authorities are in connection with the "ongoing aggressive policy of Moscow." It was also added that "the Baltic countries and Poland feel threatened by Russia in connection with the actions of Moscow in the Crimea."
Strange ... And why, in this case, even long before the Crimean events, NATO came close to the Russian borders and did not refuse to conduct exercises on land, water and in the air with the involvement of various military contingents?
Recall that earlier the Polish general Waldemar Skzhypchak in an interview with local media said that NATO had an offensive military strategy.