Vice-President of the Azerbaijani company SOCAR V. Beglyarbekov said in an interview with the media that Europe will receive the first gas from Azerbaijan along the so-called Southern Gas Corridor in 2020. YuGK provides for gas supplies from the Azerbaijani Shah-Deniz field through Turkey to the countries of the European Union. The total cost of the SGC project is estimated at approximately 40 billion dollars.
SOCAR stated that certain difficulties arise in the extension of the SGC to the Trans Adriatic Pipeline TAP. It is noted that the difficulties associated with the Italian protests against the implementation of this project.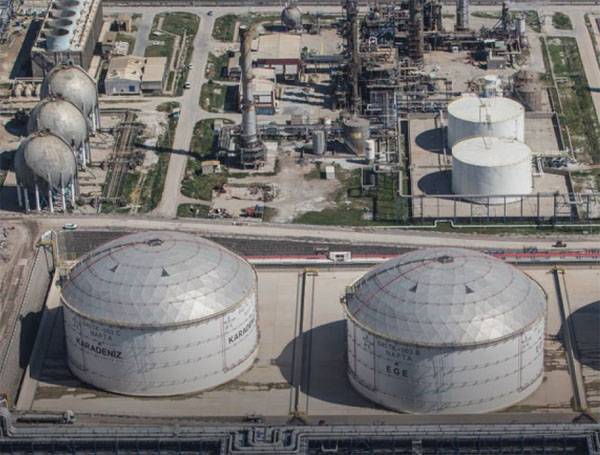 To date, the planned structure of the Southern Gas Corridor includes four main branches. The first: from the field to the resource base of the project, the second: the South Caucasus gas pipeline (Baku-Tbilisi-Erzurum), the third: the Trans-Anatolian gas pipeline (TANAP) and the fourth: the mentioned TAP.
In Brussels, they previously announced support for the construction of a gas pipeline to southern Europe from Azerbaijan through Georgia and Turkey, noting that it will become an important element in diversifying supplies.
It is known that the SGC to Europe will go to 10 billion cubic meters of gas per year. About 6 billion cubic meters of "blue fuel" will buy Turkey. For comparison: the planned capacity of the two branches of the Turkish Stream is over 31 billion cubic meters per year.