In a large Polish newspaper
Republic
Today published material for the authorship of the writer and journalist Marek Kochan, who said that
история
Nazi crimes against the Poles during the Second World War are not actively covered in Poland today.
The heading actually complains that everyone knows the term "Holocaust", but there is still no term that would tell about crimes against the Poles. The writer and journalist suggests the Polish authorities not to waste time and create a museum "Polokosta" (a word that combines two terms: "Poles" and "Holocaust"), which would tell about the Nazi crimes against the titular Polish nation.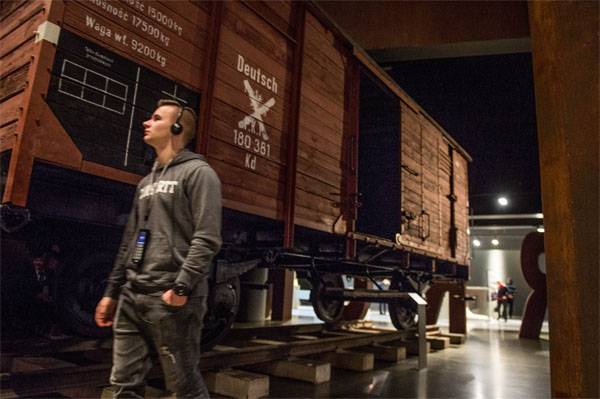 Marek Kochan notes that the recently adopted law on the Institute of National Remembrance in Poland has caused a big image crisis for the country. According to the author of the material in Rzeczpospolita, everyone remembers the persecution of Jews in Poland, but not everyone is ready to recall Hitler's plan for the extermination of the Slavs, who (on Polish territory) planned to leave no more than 5 million people as labor for the Third Reich.
Marek Kochan notes that today many public and national groups use the "victim factor".
Heading:
The status of the victim today carries a certain advantage. Even members of sexual minorities have learned to use it.
Poland could use as an example the experience of Israel, which brought the factor of victims among the Jewish population during the years of WWII to one of the foundations of its policy - to achieve modern goals (...) Many countries write their own history. Our history should be written by us - the Poles. And in this story it is necessary to take into account how the Polish nation fought for its existence. After all, not only Jews, but also Poles were subject to mass extermination. Israel has the Yad Vashem Holocaust Museum. And we do not have a museum that tells about the genocide of the Poles.