Main combat
Tanks
T-72B3 along with T-90A are currently the most modern tanks in the Syrian army. In the spring of 2017, these cars were spotted during a large-scale operation to re-liberate Palmyra from terrorists, writes
Rossiyskaya Gazeta
.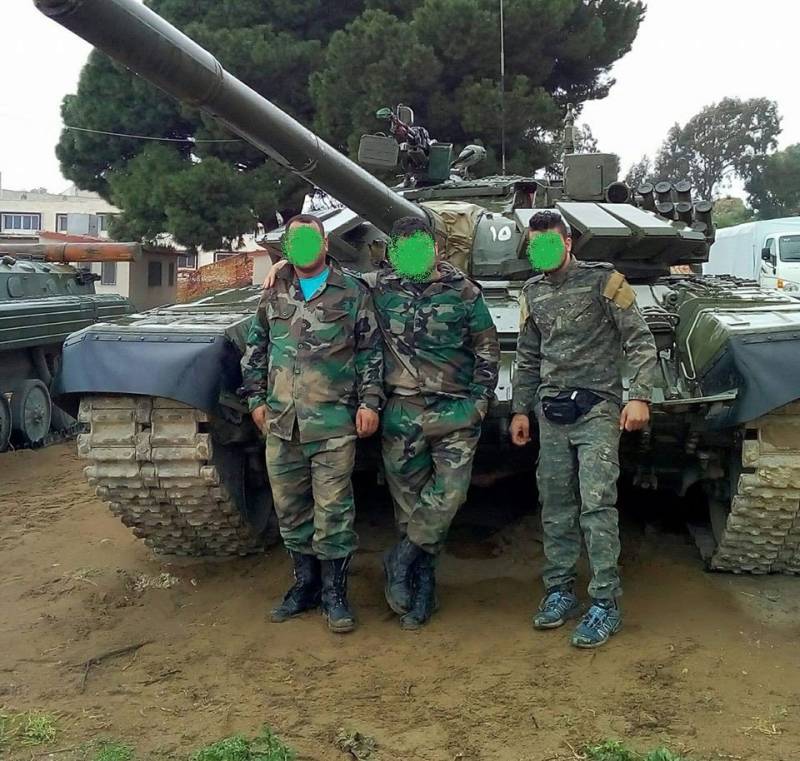 "The T-72B3 was well received by the military. Compared with earlier modifications of the Ural vehicles, the Sosna-U sight was highly appreciated on these tanks. Thanks to the presence of the thermal channel, the gunner-operator was able to hit targets at night as effectively as during the day, "the material says.
The tank commander was able to duplicate the actions of his subordinate. For this, he has a special monitor, which displays all the information received from the main sight.
Significantly improves the accuracy of firing from a gun automatic target tracking. Thanks to this device, the procedure for targeting tank guided missiles has been greatly simplified.
"By the way, it was T-72B3 that was first used in Syria with the TUR of Reflex (designated in NATO as AT-11 Sniper) with a range of damage to 5 km," reminds the author.
Currently, the T-72B3 are in service with the most combat-ready units of the Syrian troops engaged to conduct operations in the most critical areas.