While Western (and some other) countries are trying to focus on the missile programs of Iran and North Korea, the Indian army continues to test its upgraded ballistic missiles capable of carrying nuclear warheads. Today, the Indian media reported about another such test.
We are talking about testing Agni II missiles with a range of up to 2,2 thousand. Km. The launch was carried out from the Abdul Kalam test site. It is noted that the launch of the rocket was carried out from a mobile launcher today at about 8: 48 local time.
Trials like
declared
, confirmed the characteristics of the rocket Agni II. It is capable of carrying a payload weighing up to 1 tons. The mass of the rocket itself is about 17 tons. Agni II is equipped with a modern navigation system and a "unique control system" capable of controlling, among other things, fuel consumption.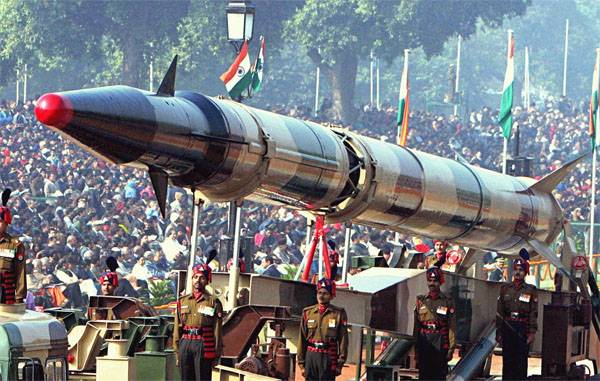 Agni II as an element of the military parade in India

The developers note that this rocket is one of the most important components of the Indian defensive potential. In fact, we are talking about an upgraded version of the rocket, which was originally commissioned by the Indian army in 2002 year.